Influx Of Illegal Immigrants Creates Emergency In Western Brazil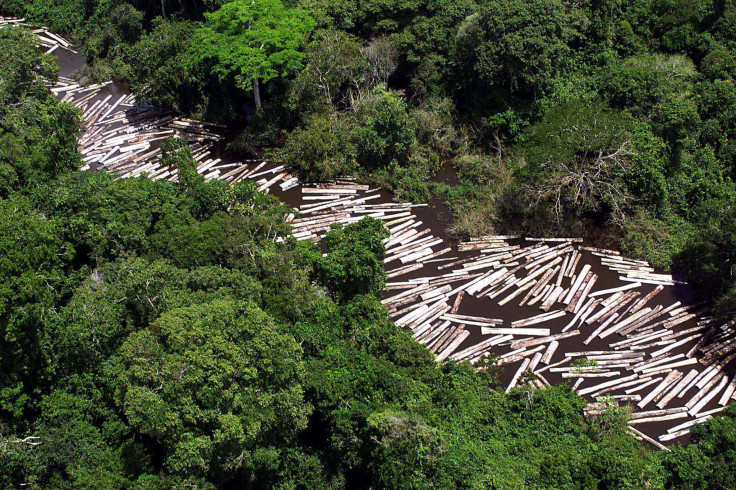 An escalating influx of illegal immigrants into Acre, a state in Brazil's westernmost region, and other parts of northwestern Brazil, has created an emergency that the local government is seeking to deal with.
Merco Press, a Latin American news agency, reported that the ministers of justice, foreign affairs, labor and social development, as well as the chiefs of the presidency's Civil House and Brazil's Federal Police, attended an emergency meeting to address and curb the influx.
No concrete measures have yet been proposed, aside from securing funds from the federal government to provide water, housing and other basic needs for the refugees and avert a potential health crisis.
Most of the thousands of aliens who have poured into Acre originated in Haiti, with some coming from as far away as Senegal, Nigeria and even Pakistan and Bangladesh.
Nilson Moura, Acre's justice and human rights secretary, said more than 1,000 migrants have crossed into the state in just the past few days. More than 5,000 Haitians have moved into Acre since the January 2010 earthquake devastated the impoverished Caribbean nation.
Smugglers are moving people through the porous borders from Peru and Bolivia, which are covered in heavy vegetation and difficult to patrol, BBC reported.
Migrants who are caught by border police are typically placed in a temporary shelter in Brasileia, about 173 miles southwest of the state capital, Rio Branco.
"It can shelter up to 200 people, but there are now more than 1,000; some have been relocated to tents outside," wrote Fabio Pontes, a correspondent from BBC Brasil.
"Others are sleeping rough in public spaces using their suitcases as beds and pillows. Because there are not enough public toilets; some of them are having to relieve themselves in the woods. The situation is truly chaotic."
About one-tenth of Brasileia's population of 20,000 is immigrants who arrived there in just the last two years. State officials said taking care of these people has cost the government about $1.5 million.
However, the migrants -- many of whom have taken extremely dangerous and costly routes to get to Acre -- are ultimately seeking to reach large Brazilian cities like Sao Paulo and Rio de Janeiro in search of jobs in a booming economy.
"We've been really surprised by the arrival of the Africans," Moura said, according to Agence France-Presse.
"I spoke with the Senegalese: We had 53 the day before yesterday, and 70 more arrived today. They travel to Spain, from there to Ecuador. From Ecuador, the coyotes [people-smugglers] bring them here, as well as the Haitians."
Brazil's Justice Minister Jose Eduardo Cardozo said the status of the Haitians would be changed so that they can legally work in Brazil; however, it is unclear what fate awaits immigrants from other countries.
© Copyright IBTimes 2022. All rights reserved.
FOLLOW MORE IBT NEWS ON THE BELOW CHANNELS