Innocents Abroad: The Erasmus Program Helps European Students Study And Train For Jobs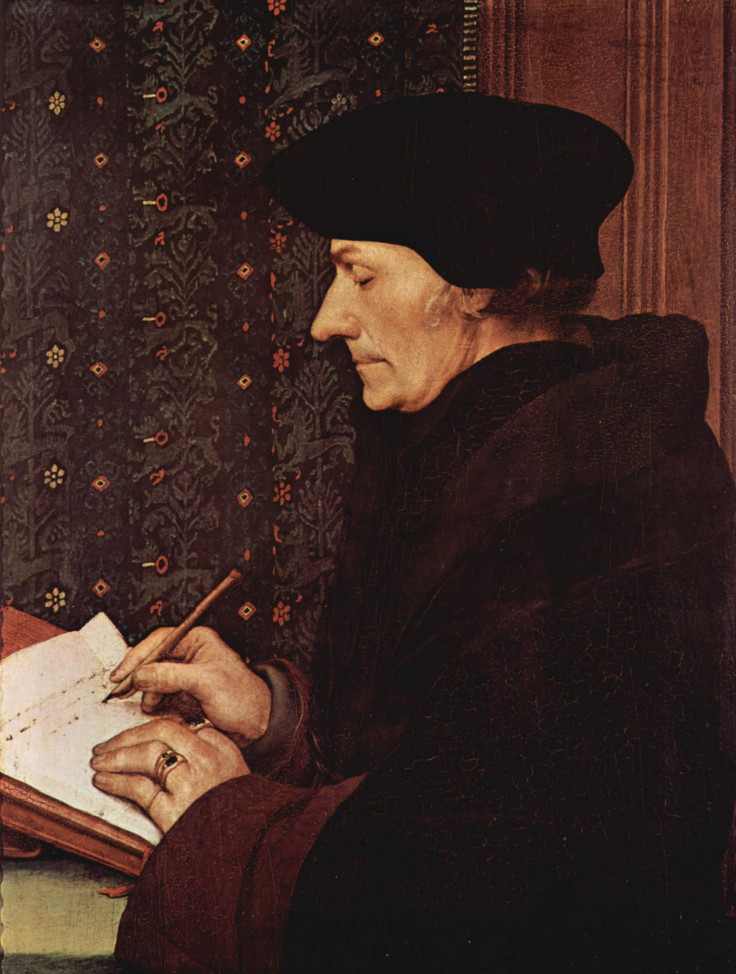 Desiderius Erasmus Roterodamus (better known simply as Erasmus) was a famous sixteenth-century Dutch philosopher and educator who espoused tolerance and humanitarianism. Another Erasmus is still alive, and it has never done so well. In fact, Erasmus is the name of a highly successful student-exchange program sponsored by the European Union that has allowed millions of students across the continent to study for a limited time in other countries of the EU.
The European Commission announced this week that the total number of Erasmus students has now surpassed 3 million since the program was instituted in 1987. Erasmus, which provides grants, is available to students in all EU member states, as well as Liechtenstein, Norway, Switzerland and Turkey.
Erasmus, which actually stands for European Community Action Scheme for the Mobility of University Students, was created to bring new opportunities to European youth to live and study in a different country on the continent. After a six-year pilot program, which ran from 1981 to 1986, Erasmus soon became a cultural phenomenon as it often provided the first international experiences of the participants. The program even inspired an enormously popular French film, "L'Auberge Espagnole," which told the tale of French lad studying in Spain.
As a new wrinkle to the scheme, Erasmus has formed a work placement program to entice more students -- indeed, for the 2011-2012 academic year, more than 250,000 students (an all-time record) either studied abroad or entered into job placement program with foreign companies.
Of those quarter-million students, about 80 percent, or almost 205,000 students (a 7.5 increase over the previous year), chose to spend six months at a foreign university or higher-education institution. (Students may study for a bachelor's, master's or Ph.D. for up to 12 months.) The other one-fifth chose the job placement option, an 18 percent jump from the prior year. Another 46,500 teachers and administrative staff used the program to teach or train in foreign countries.
On average, Erasmus students received a monthly grant of 252 euros ($322), which covers part of the costs of living abroad and travel expenses. "The latest record figures are testament to the enduring success and popularity of the program," Androulla Vassiliou, European commissioner for education, culture, multilingualism and youth, said in a statement. "Erasmus is more important than ever in times of economic hardship and high youth unemployment: The skills and international experience gained by Erasmus students make them more employable and more likely to be mobile on the labor market. Erasmus has also played a tremendous role in improving the quality of higher education in Europe by opening up our universities and colleges to international cooperation."
The EC said that the three most popular countries for students during 2011-2012 were Spain, France and Germany. Ironically, these same three states accounted for the largest source of students seeking education abroad. With an annual budget of more than 450 million euros, Erasmus is so popular that demand exceeds supply in most EU states. At present, about 10 percent of all EU students study or train abroad under the Erasmus program or via other public of private financing, while about 4.5 percent receive a grant from Erasmus specifically. Officials would like to see at least 20 percent of all EU studying or training in foreign nations in the EU by 2020.
The program's administrators hope the number of people who have used Erasmus reaches the 4 million level by 2020. Historically, the image of the Erasmus students suggested that they were using the system principally for fun and partying, but the job placement program (not to mention the grim economic climate on the continent) has somewhat changed the purpose and objectives of the scheme.
© Copyright IBTimes 2023. All rights reserved.
FOLLOW MORE IBT NEWS ON THE BELOW CHANNELS