Au Revoir, Paris! More French Deciding To Study In US, Despite Much Higher Tuition Costs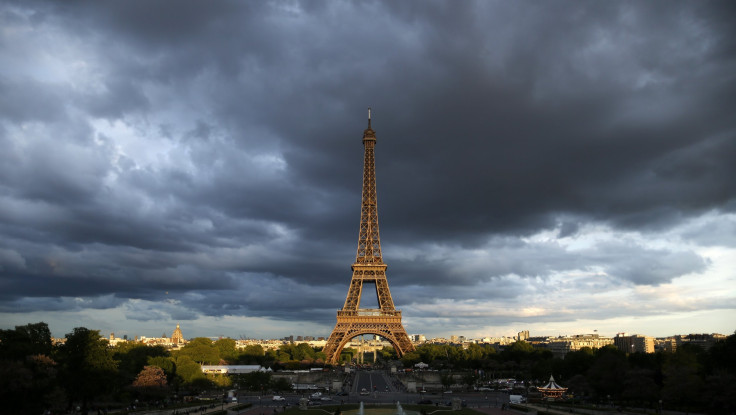 Studying abroad can be a dream come true for some -- but for others, departing their native country for educational purposes is simply a means to an end.
For the past several years, an increasing number of French students have left France to study in the United States.
Last August, Boris Valensi, a 23-year-old French student, arrived in the U.S. as one of more than 8,200 people from France (a record) who sought to advance their education in the U.S. amid France's economic crisis and high unemployment rate. Indeed, France is in a deep recession, and the unemployment rate for people under 25 recently reached 26 percent. Crossing the Atlantic to finish one's studies is now viewed as almost essential to finding full-time work in France.
Over the past seven years, the number of French students studying in the U.S. has climbed by almost 17 percent, making it the second most popular such destination, behind only the United Kingdom (which attracts nearly 13,000 French students annually).
"That I would have an international diploma by coming to the United States played a huge part in my decision in coming here," said Valensi, who is studying at Columbia University in New York. "All of a sudden, you have a diploma that opens the doors [to] other countries. It's essential."
French students choose to come to the U.S., in part, because they want to improve their English skills, a necessity in a competitive, globalized job market.
Many French students turn to agencies like the Paris-based Worldiploma, which helps find locations to study abroad.
"It is difficult to find a job in France, right now," said Thomas Albertini, founder of Worldiploma. "People look for a year, and when they don't find anything, they decide to go abroad. An increasing number of [companies] are international and ask for people with an international curriculum."
Every year, Albertini helps more than a thousand French citizens go abroad to study or find summer internships. His clients have typically either finished high school or have decided to pursue the path to graduate studies.
Another reason that they are increasingly enamored with the U.S.: the international stature of universities like Columbia, Harvard or Yale, which are viewed as a tremendous asset in an increasingly competitive job market.
"I think I was attracted to the United States, because of the academic prestige of American universities," said Valensi. "We can't count anymore how many Nobel Prizes or CEOs have come out from these universities. So, of course, I wanted to experience that."
Valensi, from Deauville, a seaside town in Normandy, studied mathematics and physics at a Paris preparatory school -- "aux grandes écoles," which is part of France's post-secondary education system. He then entered Ecole Polytechnique, a state-run institution with free tuition, near Paris, to become an engineer. After three years there, he had to study for one more year in a different school as required by his curriculum.
"I was very interested in discovering the American way of learning and teaching," said Valensi. "I thought it was really different. Science is much more applied. In France, we learn science, but not really engineering. So I wanted to see this applied side of science."
Like any other student, Valensi applied on his own and faced a mountain of paperwork. He took a series of tests to evaluate his proficiency in English, wrote a statement of purpose and sent in his school transcripts. Finally, he was accepted at Columbia.
"I was very excited. I was very happy," he said. "I remember celebrating, but at the same time, I took my time before giving an answer. I wanted to be sure I wanted to go, because it costs a lot of money."
And that is indeed the issue that prevents many young French people from even thinking about crossing the Atlantic to further their education. Consider that in France, the cost of tuition at a public university varies from around $220 per year for a bachelor's degree to $460 a year for a Ph.D program. In contrast, at Columbia, tuition alone costs $48,000 per year.
Still, despite the enormous costs of an American education, an increasing number of young French students are nonetheless trying to reach U.S. campuses.
"When people come to us, they clearly want to go to the United States," said Arnaud Gagne, the international marketing manager of Gryffin International, a Lyon, France-based agency that specializes in sending French students abroad. "But soon, the budget required to study there becomes a problem."
Etienne Jan, a 24-year-old Parisian, is in the same program at Columbia as Valensi. In France, his master's degree was pretty cheap, costing around $1,000 per year.
"You can either afford it or not afford it," said Jan. "When I decided to come here, I looked at the cost of the studies and how many years I would have to pay for it. For one year, I thought that the experience, the knowledge and the people I would meet would compensate for the cost of studies."
To help students pay for their sizable tuition at U.S. universities, more scholarships have become available to French students -- but they remain quite selective. The Fulbright program, which financed by both the U.S. and French governments, helps about 50 French people a year by providing them with a maximum of $20,000 in funding. However, one of their requirements is that the student must come back to France after the studies are completed.
"Money is definitely the principal challenge for students," said Céline Ouziel, who works for the Fulbright Commission in Paris. "We would think that France is a well-off country. This is more or less true. But this barrier shouldn't stop students. Everything is always possible."
Valensi found a hodgepodge of sources to finance his studies. Every month, he receives roughly $1,400 from Polytechnique; he also took a $20,000 loan from a French bank and also got a scholarship from a French laboratory that he is doing research for. But, as it was not enough, he still had to ask his parents for help.
As the academic year comes to a close, Valensi is now weighing the value of his degree and experiences versus the costs of coming to the U.S.
"Honestly, it was a complicated [decision] to go to the United States," said Valensi. "I had to apply for the visa. I had to apply for Columbia. I had to find a place to live here. I had to take all these tests. So now that I'm here -- I have only been here for 11 months -- I think I want to stay a bit more."
FOR FREE to continue reading
✔️ Unlock the full content of International Business Times UK for free
offer available for a limited time only
✔️ Easily manage your Newsletters subscriptions and save your favourite articles
✔️ No payment method required
Already have an account?
Log in
© Copyright IBTimes 2023. All rights reserved.