Inside 'The Caliphate Army': ISIS's Special Forces Military Unit Of Foreign Fighters
In the year since it declared its self-styled caliphate, the Islamic State group has marketed itself as a government, a judicial institution and a religious authority, but at its core it is an army with the capability of seizing and maintaining territory. Unlike many of its other functions, very little is known about ISIS's military structure, and the secrecy speaks to its importance. The army has allowed the militant group to quickly recruit a new generation of fighters and amass territory, and to expand from one to at least 10 countries in the past year.
The ISIS military is a "symbol of force, of conquest and invincibility, it is organized around a complex and very efficient structure, perfectly adapted to the terrain," Samuel Laurent wrote in his French-language book "The Islamic State."
Local fighters play a large role in maintaining territory ISIS controls within Iraq and Syria, while the constant influx of foreign fighters allows it to expand to new areas. ISIS's military gains in the past year have boosted recruitment efforts, and local fighter presence within its many so-called provinces has created an environment of fear for civilians, assuring that its caliphate is adequately populated. Within the group's shadowy military structure is an elite special forces division that runs parallel to the regular army. Sometimes called the Caliphate Army, its only priorities are to export the Islamic State abroad and defend it anywhere it may be under threat.
"They are considered the strongest in ISIS," said Abu Mohammed, a spokesperson for the anti-ISIS activist group Raqqa Is Being Slaughtered Silently.
One of the earliest instances where this force was referred to as the Caliphate Army surfaced last week from Omar Fawaz, a writer living in Mosul, the militants' Iraqi stronghold. International Business Times confirmed the authenticity of Fawaz's report -- translated here by Middle East Forum Research Fellow Aymenn Jawad al-Tamimi -- with Fawaz himself, researchers and locals familiar with the topic and at least one ISIS fighter who claimed to be a part of the Caliphate Army. It is possible the Caliphate Army derived from a group called the Shield of Islam, or that these two names can be used interchangeably to mean the elite force.
"Within IS, there are state structures, bureaucracy and authorities. But there is also a parallel command structure: elite units next to normal troops," Der Spiegel wrote in an article uncovering that former Iraqi President Saddam Hussein's Baathist regime had a strong influence on ISIS. "The secret of IS' success lies in the combination of opposites, the fanatical beliefs of one group and the strategic calculations of the other."
Fawaz's testimony, combined with ISIS's own documentation of its military infrastructure, divide the military army into seven parts: infantry, snipers, air defence, special forces, artillery forces, the army of adversity and this elite group. Each ISIS province is equipped with soldiers who fit into most categories, with the exception of the Caliphate Army.
ISIS's military structure was built on blueprints from Hussein's brutal dictatorship, which put significant emphasis on the need for a small, loyal group of leaders who did not answer to anyone. Each province has its own leaders and councils, but this smaller group presided over the entire territory. It was a way to confuse outsiders trying to figure out who was actually running the show.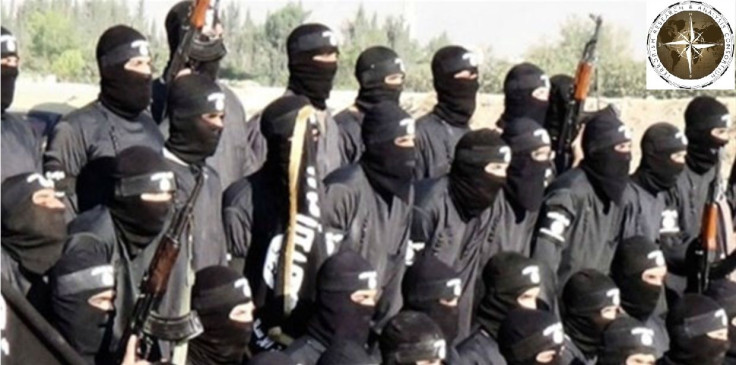 In certain ways, the Caliphate Army serves the same purpose as the Iranian Revolutionary Guard does within the Iranian Army, experts said.
"The IRGC has the ideological presentation of defending the system of governance and exporting the Iranian revolution," al-Tamimi. "Jaysh al-Khilafa [Caliphate Army] seems exactly akin to that: an ideological presentation of upholding the Caliphate and to cultivate IS in [other locations]."
Much like the Iraqi strategy, each ISIS provincial army has its own special forces unit comprised of the most skilled fighters and military strategists. These forces are not interchangeable nor are fighters allowed to be deployed to different provinces. The reasoning behind these stationary forces is to ensure the militant group does not lose territory that it has already conquered.
"Probably IS is keen on getting fighters in its provincial armies to know their terrain, so to speak," al-Tamimi said. "Moving them around everywhere wouldn't be helpful."
Operating parallel to the provincial military structure is the Caliphate Army, which acts as a special forces unit for ISIS as a whole. They are deployed to important battles, are not tied to a particular location and can take on the role of fighter, strategist and even help the group with expanding ISIS's territory. Most recently, the unit was deployed to Raqqa, the de-facto ISIS capital in Syria, to reinforce the city in the face of a possible attack from Syrian Kurdish fighters and Syrian rebel brigades.
The unit is allegedly made up of roughly 4,000 fighters who are selected for their combat experience. It's almost entirely populated by foreign fighters, mainly Chechens, Uzbeks and Algerians, according to Abu Mohammad, the activist from Raqqa. These countries are widely believed to have provided ISIS with some of its best fighters and military strategists.
Every male who joins ISIS must report to a training base upon his arrival in the caliphate. Training for locals from Iraq and Syria ranges between 30-50 days, but it is at least 90 days for foreign fighters. For both groups, it begins with lessons in Sharia law and later, a military portion that includes weapons training, strength training and the "arts of fighting," according to Fawaz. During the training, commanders of the special forces and other ISIS councils visit the camp to poach new recruits for their units.
One alleged ISIS fighter described members of the elite unit as people whose priority is fighting until the death and have expressed loyalty to that cause. While physical abilities are important, an almost equal weight is given to willingness to fight, courage and intelligence.
This description is perfectly exemplified in the infamous Chechen ISIS military commander Abu Omar al-Shishani, a ginger-bearded jihadi who trained and fought with the Georgian army until he was deemed unfit after being diagnosed with tuberculosis. Fawaz said Shishani, who is also believed to be the head of ISIS military in Syria, is a fighter in the Caliphate Army, but Abu Mohammed and several other Syrian activists claimed Shishani is the Caliphate Army's leader.
Shishani "is a salafist but not an idealogue. Rather, he's a fantastique strategist, able to lead battles with a rare audacity and intelligence," Laurent wrote. "The elite unit allegedly "accompanies the military leader in all the knockout operations in the Caliphate."
This profile is in line with Fawaz's description. Caliphate Army recruiters choose their fighters according to several "stern conditions, the most important being not thinking of marriage. Service will be in the lands of the Caliphate in the wilayats outside of Iraq and al-Sham [Syria]," Fawaz wrote in his documentation of the ISIS army.
When asked whether this meant the group could be deployed to locations as diverse as Raqqa and Libya, Fawaz told IBTimes that "even Nigeria" was a possibility.
"Using foreigners might be useful in fulfilling the Jaysh al-Khilafa's mission of exporting and cultivating IS outside Iraq and Syria," al-Tamimi said.
Photos of ISIS special forces are circulated widely on social media. While the Caliphate Army fighters are never specified, there have been instances where new recruits were seen training and described as "special forces," according to the Terrorism Research and Analysis Consortium (TRAC).
"ISIS capacity and skilled fighting force is expanding irrespective counter offensives and will be ready to defend the Caliphate," said Veryan Khan, the editorial director and founder of TRAC. "ISIS is sending a message to possible recruits that its fighting force is 'professional, well equipped and something to take pride in.'"
© Copyright IBTimes 2023. All rights reserved.