International Day Against Homophobia And Transphobia 2015: In US Foreign Policy, A Place For LGBT Rights, Despite Slow Progress At Home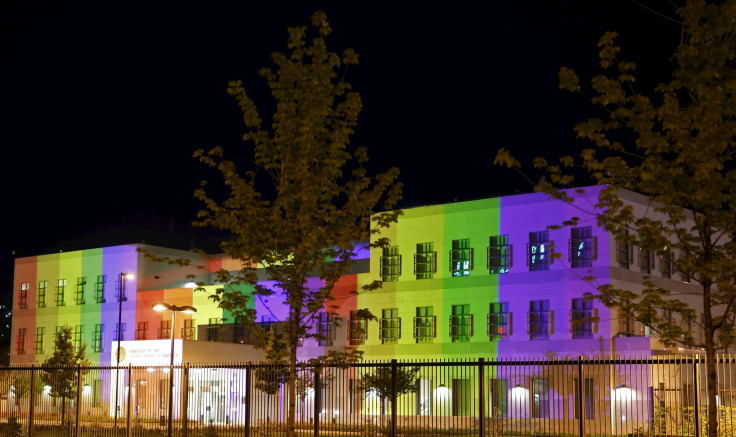 The question of whether the Constitution guarantees the right to marry to same-sex couples currently awaits a decision from the Supreme Court while legislation recently proposed in some states has sparked fierce outcries for being "anti-gay." But when it comes to rights for gays outside of the United States, the U.S. government has taken a vocal, even fervently supportive stance, one that it has sought to underscore in advance of the International Day Against Homophobia and Transphobia, celebrated Sunday.
"Lesbian, gay, bisexual, and transgender rights are human rights," President Barack Obama said in a statement Saturday. "There is much more to do, and this fight for equality will not be won in a day."
The White House highlighted its achievements in the realm of LGBT rights, publishing a list Saturday of steps the United States has taken to support gay rights around the world. It included a 2011 memorandum issued by President Obama to "ensure U.S. diplomacy and foreign assistance promote and protect the human rights of LGBT persons" and recalled a landmark speech given by then-Secretary of State Hillary Clinton in Geneva in which she famously said, "Gay rights are human rights, and human rights are gay rights." It also listed trainings, evaluations, task forces and other initiatives the U.S. had joined to support and protect LGBT rights.
In February, the White House noted, the first Special Envoy for Human Rights of LGBT persons was appointed. And in March, the U.S. helped bring down a proposal in the United Nations to withdraw benefits for same-sex spouses of U.N. staff.
"We must continue to seek a world in which no one lives in fear of violence or persecution because of who they are or whom they love," national security adviser Susan Rice said in a statement Saturday. She called "unconscionable" recent comments by Gambian President Yahya Jammeh, who said in a public speech Monday he would slit the throats of gay men in the West African country. Rice added, "We are reviewing what additional actions are appropriate to respond to this worsening situation," noting the U.S. had already ended trade preferences in Gambia in 2014 due to human rights violations, including those against gays.
Despite vocal criticism of gay rights violations outside U.S. borders, progress appears to have followed a different pace.
In Laramie, Wyoming, it has taken 17 years for the City Council to pass a nondiscrimination ordinance. In 1998, Matthew Shepard, a 21-year-old gay college student, was found tied to a fence, burned, severely beaten and comatose. He died in a hospital five days later, and his death has gone down as one of the worst gay-hate crimes in history. The council voted 7-2 Wednesday to pass a measure to ban discrimination against lesbian, gay, bisexual and transgender people in housing, workplaces and public spaces.
© Copyright IBTimes 2023. All rights reserved.