Internet censored, media gagged in Iran to sabotage pro-democracy protests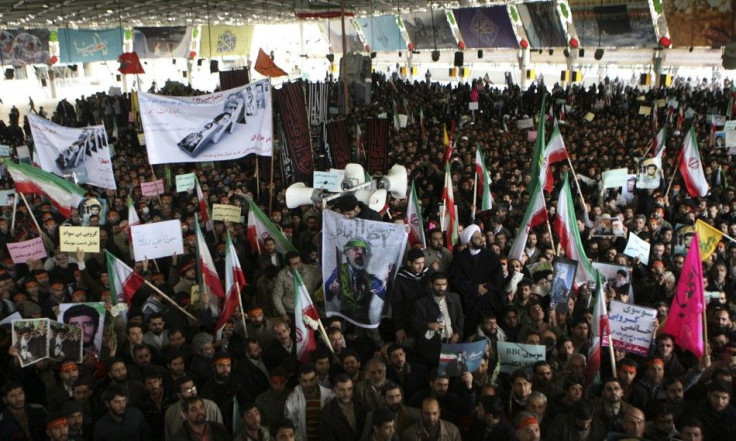 In an expected repeat of the January internet and electronic communication blockade in Egypt, Iranian authorities have begun censorship by disrupting mobile phone services and slowing down broadband speed in the major cities.
Following the outbreak of the Opposition-fueled pro-democracy demonstrations in Tehran, pro-opposition websites have been blocked. The anti-government movement began in Iran on Monday, when thousands of supporters of opposition leaders Mir Hossein Mousavi and Mehdi Karroubi took to the streets.
The anti-government dissidents have also been forced to compromise on electronic communication as mobile-phone and text message services stand disrupted.
Iran, along with Bahrain and Libya, is among the latest states to experience the aftermath of the Egyptian and Tunisian revolutions led to the ouster of autocrats. In all these regions, internet, especially social media platforms, were used to mobilize the protests.
Iran is among the group of 12 countries, including China, North Korea and Syria, which are labeled as 'Internet Enemies.' These countries have strict laws limiting Internet use and are known to block government-opposition and human rights websites.
Through URL blocking and keyword filtering of words such as 'torture' and 'rape', Iran has blocked 5 million websites. Now, in the wake of the protests, another word has been added to the list. The word 'bahman', which is the current month in the Persian calendar, has reportedly been blocked.
Media Gagged
Besides cutting of the communication life-line, authorities have also gagged the media by forbidding reporting of the events related to the protests.
Iran has blocked top two news sites, jammed satellite TV broadcasts and prohibited photography.
U.S. vows Internet Freedom Plan
Moved by the attack on freedom of expression in the pro-democracy protests across Egypt, Tunisia, and now Iran, the United States has vowed to push for global Internet freedom.
There is a debate underway in some circles about whether the Internet is a force for liberation or repression. But as the events in Iran, Egypt and elsewhere have shown, that debate is largely beside the point, Secretary of State Hillary Clinton said on Tuesday.
Also, departing from the wait-and-watch stance of the U.S. on its military allies in Egypt, Clinton hailed the courage of the Iranian people.
Internet Censorship Not New To Iran
Besides the fact that the current censorship in Iran is similar to the January 28 Egyptian Internet blackout, the country is not new to this form of censorship. In 2009, Iranians turned to internet and social media platforms like Twitter and Facebook to reach out to the world after the authorities imposed a media lock down. It was not long before Iranian bloggers were ordered to remove all pictures of protests from the web immediately or face legal action.
© Copyright IBTimes 2023. All rights reserved.