Interpol issues 'Red Notice' on Assange, Ecuador backs out on residency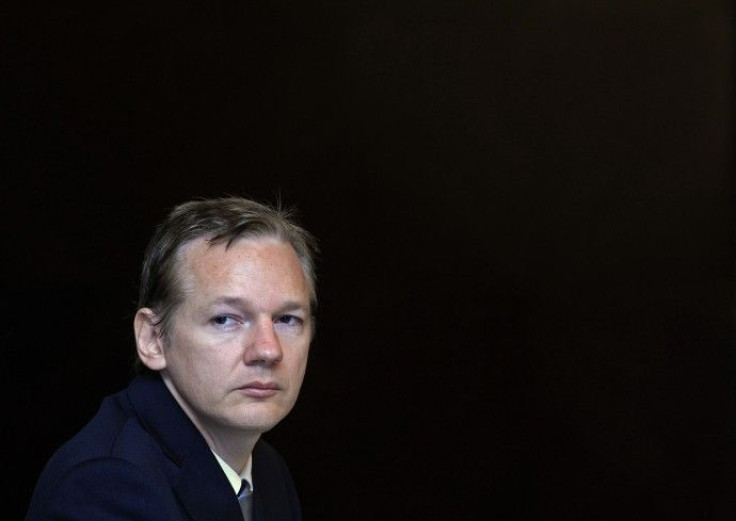 Interpol has issued a Red Notice for Wikileaks founder Julian Assange. France-based international police organization charged Assange of sex crimes and put him on its most wanted list. The 39-year-old Australian was wanted for questioning over rape allegations against him. The Notice is likely to make his international travel more complicated. Meanwhile, Ecuador President denied reports of offering residency to Assange.
The warrant against him was issued by the International Public Prosecution office in Gothenburg, Sweden. It isn't an international arrest warrant but it asks people to contact the police if they know his whereabouts. The District Court of Stockholm was recently urged to detain Assange, claiming that they have not been able to meet him to accomplish the interrogations.
A Swedish woman appealed to the court accusing the 39-year-old Australian of raping her during his visit to the country in August. A warrant was issued against him in the same month but was later dropped as the prosecutors claimed he was no longer a suspect in the case.
But in September, the case was re-opened after the public prosecutors maintained that there was 'reason to believe a crime has been committed' and it could be classified as rape. He was not detained then and was allowed to travel freely outside the country.
Meanwhile, Ecuador's President Rafael Correa stated that he did not approve any offer of residency made to the Wikileaks founder following the latest leaks. Earlier on Monday, Kintto Lucas, the Deputy Foreign Minister welcomed Assange to live and lecture in the country unconditionally. Sweden had already turned down his application for residency and Australia is launched an investigation if the whistle-blower website broke any local laws.
Wikileaks has dismissed the allegations against Assange as part of a smear campaign. On Sunday, the website began publishing close to 250,000 US diplomatic cables. The classified documents contained conversations between several diplomats, most of them expressing concern over Iran's nuclear activity and unease over North Korea. Earlier the website leaked 75,000 US documents about the war in Afghanistan and Iraq.
On Wednesday, Christine Assange, the mother of the Wikileaks founder said that she was distressed by the international police alert for her son.
He's my son and I love him and obviously I don't want him hunted down and jailed, she told the ABC radio.
© Copyright IBTimes 2023. All rights reserved.