Iowa Caucus Snowstorm? Winter Weather Raises Voter Turnout Fears For Trump And Sanders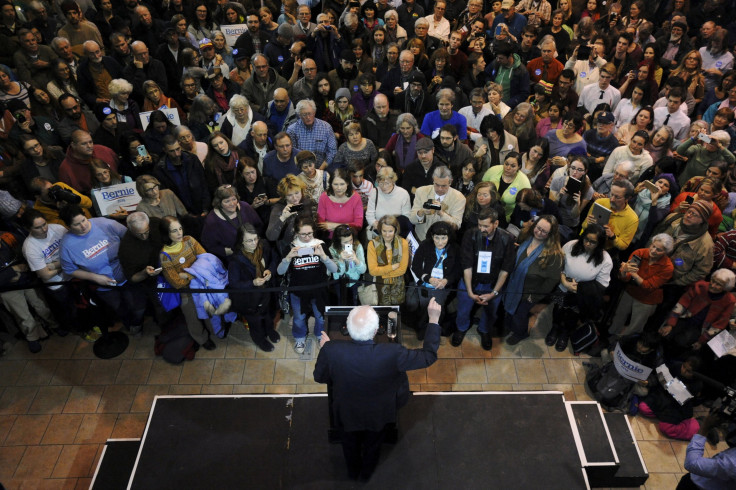 Could the results of Iowa caucuses rest in the hands of Mother Nature? Iowans are bracing for a snowstorm set to begin Monday night that could dump half a foot of snow over parts of the state by Tuesday.
"The voting prospects weather-wise could become precarious before the close of the caucuses because of the incoming storm system," AccuWeather meteorologist Matt Rinde said.
The caucuses are set to begin at 7 p.m. local time Monday. On both the Democratic and Republican sides of the 2016 presidential race, recent opinion polls suggest close fights. GOP front-runner Donald Trump appeared to maintain a narrow lead ahead of his party rivals, while Democrat Hillary Clinton had a slim lead over her top challenger, U.S. Sen. Bernie Sanders of Vermont.
Snowy weather was expected to hit the Trump and Sanders campaigns hardest, as both candidates tend to draw support from younger, less reliable voters, Britain's the Guardian reported. Opinion polls indicated that Clinton held a significant lead over Sanders among past caucusgoers.
"It's quite simple," said Sanders ahead of campaign rallies in Des Moines, Iowa. "If the voter turnout is high, we're going to win. If turnout is low, we are going to be struggling."
Iowans are more accustomed to snow than most East Coast residents, so it's unclear how 6 inches might affect the caucus results. But AccuWeather meteorologist Alex Sosnowski said the storm could create hazardous conditions.
"Enough snow and a wintry mix can occur to make roads slippery in the southern third of Iowa as people are heading home from the caucuses," Sosnowski said. "The worst of the storm will overspread the state on Tuesday, when conditions are likely to range from blizzard conditions in the northwest to a wind-driven wintry mix in the southeast with the risk of sporadic power outages."
Iowa is the first state to vote for candidates in presidential primaries. Candidates often campaign in the state months ahead of elections, but the state typically has a low voter turnout.
© Copyright IBTimes 2023. All rights reserved.