Iowa Freedom Summit 2015 Live Stream: Where To Watch Online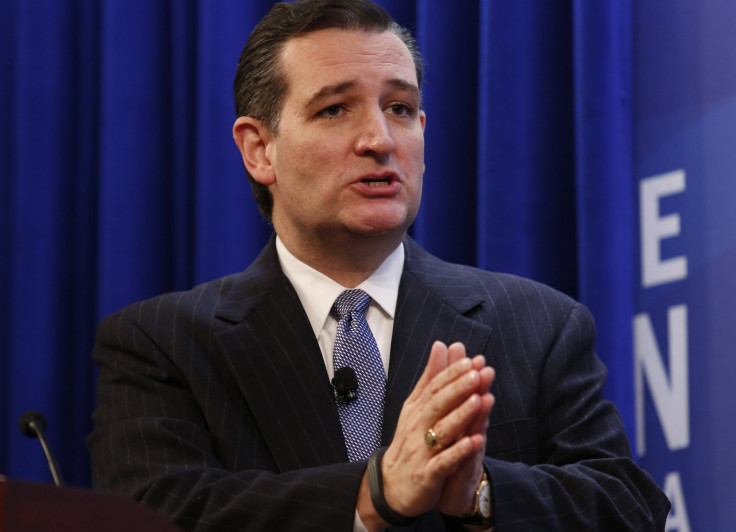 You don't have to be among the 1,200 people with a ticket to Saturday's Iowa Freedom Summit to have a front-row seat for the event featuring 23 prominent Republican Party figures, in what's being billed as the first major event in the Hawkeye State before next year's caucuses. The summit is being live streamed online, courtesy of the Des Moines Register.
The Iowa Freedom Summit, which kicks off at 9 a.m. CST, is expected to run all day, with the 23 speakers being allotted 20 minutes of time with U.S. Rep. Steve King, R-Iowa, who is hosting the event, according to NPR. You can watch the entire event online here.
About a half-dozen possible 2016 GOP presidential nominee contenders are scheduled to appear at the Iowa Freedom Summit. Among the speakers are Texas Sen. Ted Cruz, New Jersey Gov. Chris Christie, Wisconsin Gov. Scott Walker, former Pennsylvania Sen. Rick Santorum, former Arkansas Gov. Mike Huckabee and former Texas Gov. Rick Perry. Other influential Republicans, like 2008 GOP vice presidential nominee Sarah Palin and 2012 Republican candidate Newt Gingrich are also confirmed speakers at the Iowa Freedom Summit. You can check out the full list of speakers here.
This is the first year the Iowa Freedom Summit is being held. The conference is being described as the first major Hawkeye State event before next year's caucuses and a "launch point for new ideas as we head towards [sic] 2016."
"The Freedom Summit will focus on how we can get America back on track by focusing on our core conservative principles of pro-growth economics, social conservatism, and a strong national defense," according to the event's website. "This must-attend summit in the Hawkeye State is free to the public and will be held at the historical Hoyt Sherman Place in Des Moines nearly a year before the pivotal Iowa Caucuses."
© Copyright IBTimes 2023. All rights reserved.