The iPhone 5 Release Date Is Here: Apple Stock Could Surpass $800 Following Launch, Analyst Says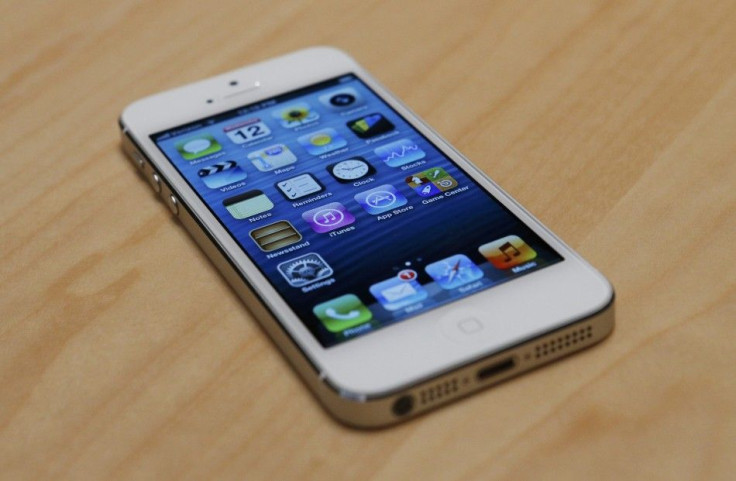 The release of Apple's (AAPL) iPhone 5 on Friday could push the company's stock prices up to $850, analysts have predicted. The highly-anticipated smartphone from Apple is expected to push out up to 6 million units in its first weekend alone, marking what could be the largest Apple handset launch in the company's 35-year history.
Chris Whitmore of Deutsche Bank said in a note to investors on Friday that demand for the iPhone 5 is "extremely robust," according to Apple Insider. Apple shares were trading above $700 before the market opened on Friday, as The Wall Street Journal reported, bringing a $4.77 jump to $703.47 for the computer design company.
Approximately three weeks prior to the iPhone 5's release date, Apple stock was valued at $673, representing was a .23 percent decrease from the previous day. A late day surge on Sept. 4 sent Apple stock up to $674.97, believed to be the result of excitement following Apple's release of iPhone 5 event invitations.
At the end of August, Apple made Wall Street history when it broke stock records and became the most valuable publicly traded stock. This put the Cupertino, Calif.-based design company ahead of competitor Microsoft, who formerly held the record.
Whitmore had previously estimated that 133 million iPhone units would be sold in the year 2012, and the release of Apple's iPhone 5 has prompted him to raise this projection to 138 million. Predictions for the following year have also been increased, with Whitmore raising his estimate from 170 million to a whopping 180 million iPhone sales in 2013.
In 2013, Apple is expected to maintain its 20 percent ownership over the total smartphone market share, the Deutsche Bank analyst says. However, Apple has potential to surpass these projected figures, as Whitmore has said that the company has "ample room for additional share gains going forward."
According to Apple Insider, Whitmore outlined five specific advantages that account for Apple's widespread success in the smartphone market:
Apple's application offerings and third-party ecosystem
The significant form factor of the iPhone 5 and radio (LTE) upgrade
Android is likely to get more expensive for lose features as a result of litigation
An expanded geographic reach
Meaningful iPhone 4 and iPhone 3GS installed base upgrade potential
Rumors preceding the official iPhone 5 announcement indicated that Apple would see supply constraints with its new device, and Whitmore predicts that these constraints could extend into December. If this holds up to be true, the iPhone 5 may produce a longer, more sustained life cycle than its predecessors.
In addition to generating extended relevance in the mobile industry, supply constraints may also positively impact Apple's stock. Analysis discovered in early September has shown that AAPL stock has performed 2.2 times better a quarter after the company said that the iPhone supply was constrained.
Sales of the iPhone 5 began overnight in Asia on Friday, and early shoppers in Hong Kong were greeted with celebratory cheering, clapping and chanting from Apple staff, the Associated Press reported. The iPhone 5 went on sale in the United States and Canada hours after its launch in Australia, Japan, Hong Kong, Singapore, Britain, France and Germany, and will be available in 22 more countries a week after the Sept. 21 launch.
Apple officially unveiled the iPhone 5 on Sept. 12, revealing that the sixth-generation iPhone would feature a larger 4-inch screen containing a fifth row of icons. Apple has boasted that the iPhone 5 is the thinnest smartphone in the world, teasing on its official website that this is "the biggest thing to happen to iPhone since iPhone."
© Copyright IBTimes 2023. All rights reserved.