Apple (AAPL) Stock Price Becomes Most Valuable In History, But There?s Still More Work To Do
Analysis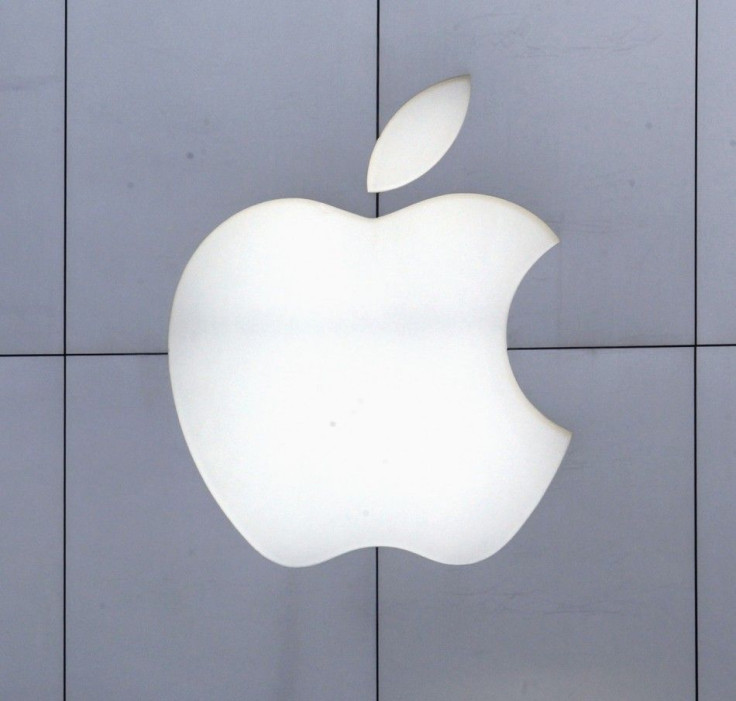 The last 12 months have been a real landmark year for Apple, which saw the unfortunate and untimely death of its co-founder Steve Jobs, but also saw its most explosive growth over its 35-year lifespan.
After enjoying a record-breaking quarter earlier this year, Apple posted yet another milestone on Monday, this time for its stock. With its stock reaching $660.73 a share early Monday morning, Apple finally surpassed Microsoft as the most valuable publicly-traded stock ever, achieving a market capitalization of $619.37 billion, the largest cap ever recorded.
Microsoft's stock value peaked shortly before the new millennium on Dec. 30, 1999, claiming a market cap of $618.9 billion. The company's stock hit $119.94 per share about midday, and according to the company's quarterly earnings report, the company still had more than 5.1 billion outstanding shares on the day it peaked.
Thirteen years later, it's Apple's turn to sit atop the stock market and look down below. But Apple is not finished, not even close.
Apple's Rising Star: Still More Work To Do
While the numbers may seem impressive for Apple, we're only looking at raw numbers. If we account for inflation, Microsoft's $618.89 billion market cap in December 1999 would be about $842.5 billion today. In other words, Apple wouldn't be even close to touching Microsoft's record.
Apple has a long way to go to catch Microsoft in this regard, and it has even further to go to accomplish the goals set out by Apple's biggest critics: Themselves, and their fans.
In April, Piper Jaffray analyst Gene Munster explained how he thinks Apple could accomplish a market capitalization of $1 trillion by 2014.
The companies we consider to be the 10 most relevant competitors to Apple (Samsung, HTC, RIMM, NOK, SNE, DELL, HP, MSFT, INTC, GOOG) represent nearly $1 trillion in market cap today," Munster wrote. "We believe 20% of that value, or ~$200 billion could shift to Apple through 2014. Thus there is potential for Apple to repeat history and add another $400 billion to its market cap. At a $1,000 share price (roughly $1 trillion in market cap) Apple would represent 26% of the total US tech market cap from 17% today."
While Munster's estimations were a reach, he isn't the only Wall Street analyst who believes Apple can reach a $1 trillion market cap. Ticonderoga's Brian White said Apple could achieve the scale the trillion-dollar cap, which would set the Cupertino, Calif.-based company's new price target at $1,001.
"Apple fever is spreading like a wildfire around the world, and we see no end in sight," White said in April.
It's true: Apple has been on a roll, especially in recent years. Since the introduction of the iPhone in 2007, Apple has been able to capitalize on releasing at least two blockbuster devices a year (iPhone and iPad), but Apple would need yet another revolutionary device to accomplish a $1 trillion market cap.
Apple may break even more stock and public valuation records in September, when the company is expected to unveil a brand-new iPhone and an all-new iPad Mini, which ought to give the Kindle Fire, Nook Tablet and Nexus 7 a run for their respective monies.
These two products are expected to be huge for Apple - after all, iPhone sales account for 46 percent of the company's revenue, according to the company's most recent quarterly earnings report - but after that, Apple will need to keep the momentum going.
The pressure's on at Apple to innovate, innovate, innovate. The next few products in the pipeline still had the Steve Jobs stamp of approval, but the training wheels are about to fall off, and we'll get to see if Apple can steady its forward momentum.
The company could easily accomplish its goals if it in fact released an Apple-branded TV, but that product doesn't look like a possibility in 2012, or even 2013 for that matter. In the meantime, the company will need to keep innovating its products while retaining the qualities that made them "insanely great" and addictive in the first place.
© Copyright IBTimes 2023. All rights reserved.
FOLLOW MORE IBT NEWS ON THE BELOW CHANNELS