iPhone Rumors: Apple Inc. Plans 4-inch iPhone With A8 Chip And f/2.2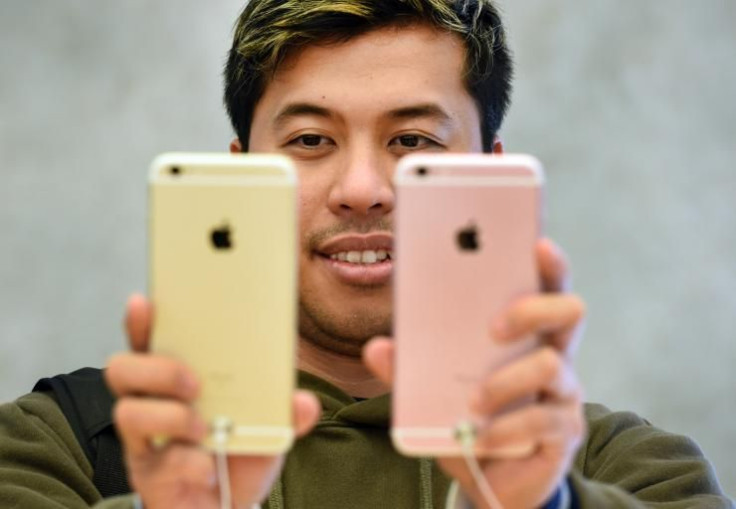 A new 4-inch iPhone is on the way that will feature a super-fast A8 chip, according to a new rumor. Japanese blog Mac Otakara, citing "reliable sources," reported Tuesday that the "iPhone 5s Mark II" will also feature improved connectivity and a better camera.
The site claims the device is already in the production preparation stage.
Mac Otakara says the device will come with 802.11ac Wi-Fi connectivity and Bluetooth 4.1. That's the same Wi-Fi standard that debuted on the iPhone 6, and it allows for speedy connectivity on networks that support the standard. Bluetooth 4.1 incorporates some small benefits compared to version 4.0, but the more recent 4.2 standard includes better support for Internet of Things devices, which may sway buyers more toward the iPhone 6s.
Interesting note about the above specifications: They match those of the sixth-generation iPod touch. The latest device in Apple's music player line was something of a surprise when it launched in July, with the last iPod touch launching almost three years ago.
One part of the rumor does not match up with the iPod touch's specifications, however. The new device is said to include a camera with an f/2.2 aperture, which would put it at the same rating as every iPhone from the 5S to the 6S. A wider aperture would be a notable improvement, as it would let in more light for low-light conditions and allow for a shallower depth of field in close-up shots.
The last time Apple released a 4-inch iPhone was in 2013, with the simultaneous launch of the metal-backed iPhone 5s and plastic-backed iPhone 5c. The rumor claims the device would be called the "iPhone 5s Mark II," but a previous rumor suggests Apple could revive the "C" range, calling a new 4-inch device the "iPhone 6c."
© Copyright IBTimes 2023. All rights reserved.