Ira Glass, 'This American Life' Stand By Disability Story After Media Matters Calls It 'Error-Riddled'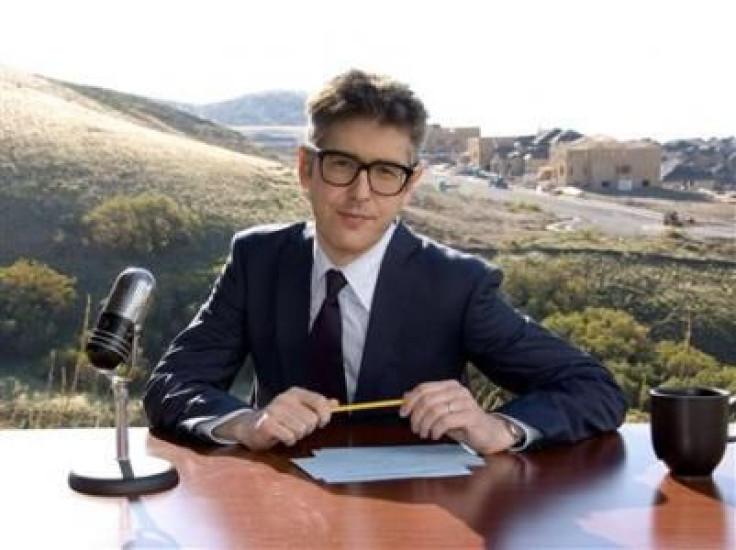 "This American Life" is swinging back at the liberal watchdog group Media Matters for America after the latter attacked its report on the rise of federal disability payments.
The report, "Unfit for Work: The Startling Rise of Disability in America," ran last week on Public Radio International's "This American Life," as well as NPR's "Planet Money" and "All Things Considered." Media Matters posted an article highly critical of the piece on Friday, and has been calling on "This American Life" via Twitter to fact-check it.
"Our report on disability programs was fact-checked line by line by an outside fact-checker, in addition to fact-checking by the reporter and her editors," said Ira Glass, host of "This American Life," in a statement to IBTimes. "We know of no factual errors. We stand by the story."
For the story in question, Chana Joffe-Walt, a reporter for "Planet Money," spoke with residents of Hale County, Ala., where she reported that one in four working-age adults receive disability benefits. In an attempt to explain the federal program's seemingly arbitrary eligibility criteria, Joffe-Walt said in the report that the definition of disability is "squishy enough" that one person with, for instance, high blood pressure could be labeled as disabled while another might not.
The reporter also looked at the staggering increase in the number of children on Supplemental Security Income, a program for children and adults who are both poor and disabled, which has grown sevenfold in the last three decades, according to Joffe-Walt.
It was that second part of the report that set off Media Matters, which typically spends its time calling out the likes of Rush Limbaugh and Fox News, not public radio. In an attempted takedown of Joffe-Walt's piece, Hannah Groch-Begley, a Media Matters researcher, blasted the radio programs -- and "This American Life," in particular -- for airing what it called an "error-riddled" story that promoted a series of myths about disability and SSI.
Among the group's complaints was what it perceived as Joffe-Walt's implication that the rise of disability claims was due in part to families using children to "pull" benefits. According to Joffe-Walt, a number of Hale County residents told her that they want a kid who can "pull a check," as those families who do receive disability benefits -- for physical or intellectual disabilities -- often rely on those funds to keep them afloat. In one case, a mother admitted to Joffe-Walt that she discouraged her son from getting a job because it would mean that their family could no longer collect his checks.
Media Matters countered those anecdotes by saying that the rise in benefits is tied to the recession and an increase in child poverty. The group cited research from the Center on Budget and Policy Priorities.
Following its article, Media Matters continued to criticize "This American Life" on Twitter, calling on the program to fact-check Joffe-Walt's report.
But Glass said the criticism mischaracterizes its reporting in a number of ways. "Media Matters criticizes our report for saying that SSI is not financially beneficial to families who get it, that SSI for children discourages parents from working, and that only non-medical criteria are used to get kids on SSI," Glass said in the statement. "None of those things are in our story."
Glass also took issue with Media Matters' claim that the rise in the number of children on disability can be accounted for by a rise in child poverty and the current economic downturn. "They choose data from 2000-2009 to back up that claim," Glass said. "As we point out in our reporting, when you look at a longer period of time -- at 30 years of economic data -- you see a different story."
"This American Life," which first aired in 1995, has built up a reputation for solid fact-checking over the years. In one rare instance last year, a reporter discovered fabrications in a story by the monologist Mike Daisey, whose solo show "The Agony and the Ecstasy of Steve Jobs," about working conditions in China, was excerpted on the program. In response, Glass dedicated an entire episode -- "The Retraction" -- to detailing the errors.
Read the entire "Unfit for Work" story here and Media Matters' response here.
Got a news tip? Send me an email. Follow me on Twitter: @christopherzara
© Copyright IBTimes 2023. All rights reserved.
FOLLOW MORE IBT NEWS ON THE BELOW CHANNELS