Iran Charges IAEA Is Spy Organization: Yet Another Obstacle To Nuclear Agreement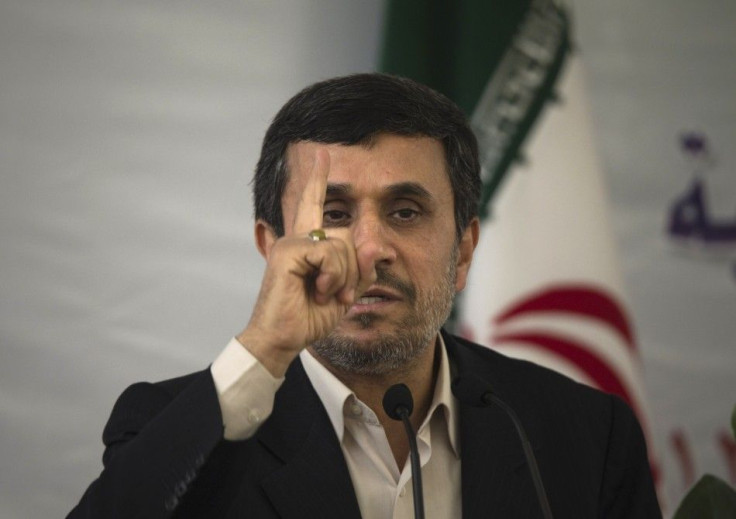 Iran has placed yet another obstacle to finding a resolution between it and global powers over its nuclear energy program by charging the U.N.'s nuclear watchdog group, the International Atomic Energy Agency, of acting like an intelligence organization.
Anger over the agency's demand to visit a secret military installation outside of Tehran, Ali Asghar Soltanieh, Iran's ambassador to the IAEA, made his comments two days before he is due to meet with senior IAEA officials in Vienna.
The [IAEA] has diverted from its principal statutory mandate, Soltanieh said, according to the Iran Independent News Service.
Unfortunately, the agency, which is supposed to be an international technical organization, is somehow playing the role of an intelligence organization, he said, adding that the military facility in Parchin is outside of the IAEA's mandate.
Iran has long been critical of the IAEA. Repeating old allegations, Soltanieh also accused the United Nations-backed agency of being a pawn for Western powers, in particular the United States, which Iran has accused of trying to conjure justifications for a military strike in tandem with Israel.
The current quagmire stems from a November report from the IAEA that suggested that Iran was working to develop nuclear weapons. Tehran denied the charge, but Western governments imposed tough sanctions on Iran as a result. In the past few months, Iran has been more willing than ever to negotiate elements of its nuclear program and is in the midst of talks with the so-called P5 plus 1 group, made up of the United States, France, Russia, China, Germany and Britain, although Iran has been slow to make any concessions.
Additionally, Tehran says that, as a signatory to the Nuclear Non-Proliferation Treaty, it has a right to develop a civilian nuclear program.
"No matter what we do, no matter what positive developments [we have] going on, [a] few Western countries always try to be destructive rather than welcoming the recent visit of the [IAEA] director general to Tehran, which was in fact the first visit and opening another new chapter for our cooperation. They questioned, and they repeated the boring statements of the past," Soltanieh said from Vienna on Wednesday.
Western powers believe that the 20 percent enriched uranium that Iran uses in medical research reactor could easily lead them to upgrade to weapons-grade material.
However, Soltanieh also asserted that Iran will not submit to foreign pressures and oil sanctions, which are designed to force the Islamic Republic into suspending its uranium enrichment program.
Iran will never suspend its enrichment activities, he emphasized.
Nonetheless, the nuclear ambassador said that Iran was ready to cooperate with the agency, although his comments have analysts worried that the Friday negotiations will be hard fought, according to Radio Free Europe.
The next round of talks between Iran and foreign powers will take place in Moscow June 18-19.
© Copyright IBTimes 2023. All rights reserved.