Iran Could Decide Fate Of First Global Oil Deal In 15 Years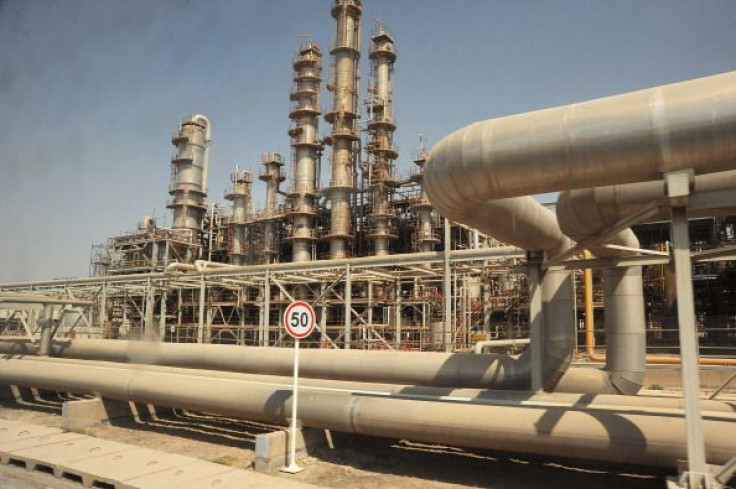 The fate of the first global oil deal in 15 years could be decided on Wednesday when OPEC members travel to Iran to persuade the country to participate in a deal to freeze output levels, possibly by offering Tehran special terms.
Dominant OPEC power Saudi Arabia and non-OPEC Russia, the world's top two producers and exporters, agreed on Tuesday to freeze production levels but said the deal was contingent on others joining in - a major sticking point with Iran absent from the talks and determined to raise production.
OPEC members Qatar, Venezuela and Kuwait said they were also ready to freeze output and oil sources in Iraq - the world's fastest-growing producer in the past year - said Baghdad would abide by a global deal aimed at tackling a growing oversupply and helping prices recover from their lowest in over a decade.
On Wednesday, Venezuelan Oil Minister Eulogio Del Pino and Iraqi Oil Minister Adel Abdel Mahdi will travel to Tehran for talks with their Iranian counterpart Bijan Zanganeh.
OPEC member Iran, Saudi Arabia's regional arch rival, has pledged to steeply increase output in the coming months as it looks to regain market share lost after years of international sanctions, which were lifted in January following a deal with world powers over its nuclear program.
"Our situation is totally different to those countries that have been producing at high levels for the past few years," a senior source familiar with Iran's thinking told Reuters.
Benchmark Brent oil prices fell 2 percent on Tuesday to below $33 per barrel on concerns that Iran may reject the deal and that even if Tehran agreed it would not help ease the growing global glut.
The fact that output from Saudi Arabia and Russia is near record highs complicates any agreement since Iran is producing at least 1 million barrels per day below its capacity and pre-sanctions levels.
"It requires discussion and examination to be seen what has been their point," Iranian news agency Shana quoted Zanganeh as saying on Tuesday. "What is important is that, first, the market is oversupplied, and, second, that Iran will not overlook its quota," he added.
The comments by Zanganeh revived memories of the last OPEC meeting in December which ended without a decision after Zanganeh said he rejected any plan to curtail Iran's production before it rises to pre-sanction levels.
However, two non-Iranian sources close to OPEC discussions told Reuters that Iran may be offered special terms as part of the output freeze deal. "Iran is returning to the market and needs to be given a special chance but it also needs to make some calculations," said one source.
The sources did not elaborate on the special terms, which technically could be anything from setting limited production increase levels for Iran to linking future output rises to a recovery in oil prices.
The last global deal - OPEC and non-OPEC - dates back to 2001 when Saudi Arabia persuaded Mexico, Norway and Russia to contribute to production cuts, although Moscow never followed through and raised exports instead.
(Additional reporting by Alex Lawler in London; Writing by Dmitry Zhdannikov; Editing by Pravin Char)
© Copyright Thomson Reuters 2023. All rights reserved.