Iran Deploys S-300 Missiles To Nuclear Site, To Construct Two More Nuclear Power Plants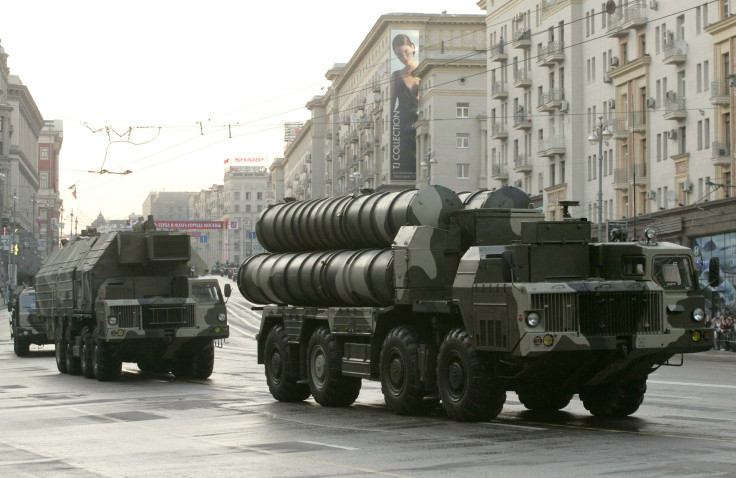 Iran has moved S-300 long-range missiles to its Fordo nuclear facility near the city of Qom in the center of the country, according to state-run media Sunday. Footage aired on state television showed the Russia-made missiles being transported on a truck to Fordo, as well as other counterstrike weapons.
Earlier on Sunday, Iranian supreme leader Ayatollah Ali Khamenei, in a speech at the Khatam Al-Anbia Air Defense Base, said the "S-300 system is for defensive not aggressive purposes." He also invoked the Fordo facility, which has reduced the number of its nuclear centrifuges from about 19,000 to 5,000 following the July 2015 nuclear accord the country struck with six world powers.
Russia had blocked the deal for supplying the missiles to Iran in 2010 in deference to United Nations sanctions against the Middle East country, but the suspension was lifted after the nuclear deal was signed.
The Fordo facility is built into a mountain and the remaining centrifuges there are used for research purposes. General Farzad Esmaili, the commander of Iran's air defenses, told state media that protection of the country's nuclear facilities was very important "in all circumstances."
Also on Sunday, the Atomic Energy Organization of Iran (AEOI) announced the construction of two more nuclear power plants in Bushehr. The city in southern Iran already has an operational nuclear power plant, which was built with Russian cooperation in 2011 and handed over in April 2016.
Speaking to reporters in Tehran, the spokesman for AEOI, Behrouz Kamalvandi, said: "We try to start construction of the next nuclear power plant in Bushehr within the next one and a half months."
Iran and Russia signed an agreement in 2014 to construct eight more nuclear reactors at Bushehr. According to Iran's Fars News Agency, Russia's Rosatom nuclear agency has said the first of those eight reactors will come online in October 2024 and the second in April 2026. About $10 billion has already been reportedly earmarked for the second phase of Bushehr.
© Copyright IBTimes 2023. All rights reserved.