Iran Fires Missiles At US Troops: Is This World War 3?
KEY POINTS
Sources reveal the U.S. will attack Iran in retaliation for an Iranian missile attack on two bases in Iraq
Initial news reports claim Trump has reached a decision to launch this attack
The latest events have revived discussions about an impending World War 3
News reports out of Washington D.C. saying president Donald Trump has decided to retaliate for a surface-to-surface ballistic missile attack launched from Iran early Tuesday morning is leading to dire warnings the world is teetering on the brink of World War III.
Eleven of the 13 Iranian missiles blasted the Ayn al Asad air base in Iraq's western Anbar province while two others struck an airbase in Erbil. Both bases were occupied by Iraqi and American troops.
Trump has called off his planned address to Americans tonight in the wake of the attacks. CNN is reporting Trump has decided on a massive retaliation for the attack. The report by senior White House correspondent Jim Acosta broadcast at about 8:30 p.m. EST Tuesday cited authoritative White House sources for the information. The same sources said Trump could look weak if he didn't authorize a punishing counterattack.
Iran has threatened to attack Haifa, Israel and Dubai if the U.S. retaliates against the attack. Military analysts are saying the extent of the U.S. retaliation will hinge on whethere there were any Americans killed or wounded in the attack. The U.S. has not revealed any casualties thus far but preliminary news reports say there are no American casualties.
On the other hand, the Iraqi government has announced casualties among its troops in the early morning attack that saw more than a dozen short-range ballistic missiles hammer both bases.
Analysts note that any Iranian bombardment of Israel and Dubai in the United Arab Emirates will force the U.S., Israel and the UAE to counterattack Iran in return. Iran's counterattack might then lead to a conventional ground war in the Middle East with Iran invading Saudi Arabia. It's unclear if Iran has nuclear weapons but the suspicion it might have at least a few will add to the catastrophe.
In the U.S., rumors of an impending World War III caused the recruitment site for the U.S. Army to go offline due to a huge number of queries asking if the military draft will be reinstated. The draft was discontinued in 1973.
Rep. Bennie Thompson (D-MS) weighed in on this issue in an interview, saying Soleimani's assassination has "created a real uneasiness among a lot of members of congress as well as people here in the US because now people want to know, 'Are we safe? Can I go about my daily activities?'"
The Islamic Revolutionary Guard Corps (IRGC) admitted to firing the missiles in an operation named "Martyr Soleimani," in honor of the late major general Qasem Soleimani who was assassinated January 3 in an aerial drone attack ordered by president Donald Trump. It said its aerospace division that controls Iran's missiles launched the surprise attack.
The Pentagon confirmed the missiles were launched from within Iran at the two U.S. bases. Ayn al Asad air base houses Electronic Attack Squadron 142 and elements of the U.S. 82nd Airborne Division. A damage assessment from the missile strike is ongoing.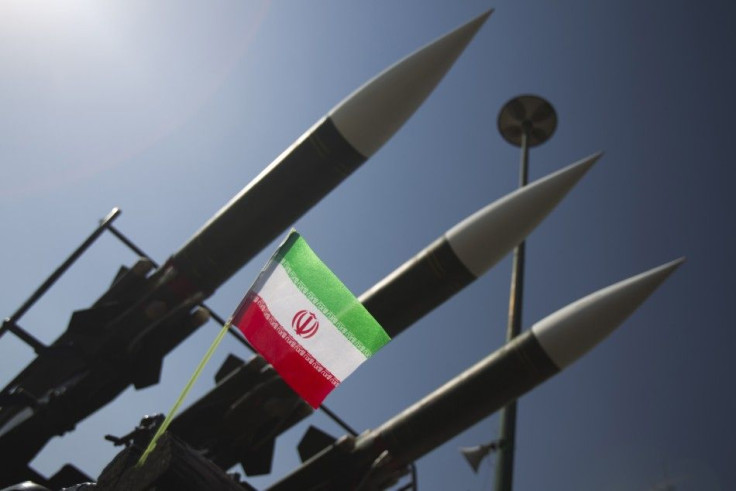 U.S. military analysts said the attacks are a demonstration of Iran's offensive capability and Iran's willingness to use these weapons against the U.S. They noted the few casualties inflicted by these guided weapons seem to indicate this was an attempt to warn instead of destroy. Others said it indicates the attack is the Iranian government's way of telling the Iranian people it was living up to its promise of "harsh revenge."
Pentagon spokesman Jonathan Hoffman confirmed Iran launched more than a dozen ballistic missiles at U.S. military and coalition forces in Iraq.
"It is clear that these missiles were launched from Iran and targeted at least two Iraqi military bases hosting U.S. military and coalition personnel at Al-Assad and Irbil," said Hoffman. "We are working on initial battle damage assessments."
"As we evaluate the situation and our response, we will take all necessary measures to protect and defend U.S. personnel, partners, and allies in the region."
The Iranian attack and Trump's inveitable retaliation has many in Congress warning that Congress must have a say in any U.S. response to Iran.
Sen. Rand Paul (R-KY) asserted Tuesday night that any military conflict between the U.S. and Iran that escalates to war must be approved by Congress.
"I am praying for the safety of our troops in Iraq tonight," tweeted Paul, who serves on the Senate Foreign Relations Committee. "While I would have preferred they come home long ago, there is also no excuse for this action by Iran. We need to stop the escalation before it leads to another endless war in the Middle East."
"In the meantime, the Administration needs to bring any discussion of war with Iran to the American people and their representatives in Congress, as the Constitution requires," according to Paul.
© Copyright IBTimes 2022. All rights reserved.
FOLLOW MORE IBT NEWS ON THE BELOW CHANNELS