Iran Holocaust Cartoon Contest: 'Outraged' Unesco Director-General To Challenge Rouhani, Report Says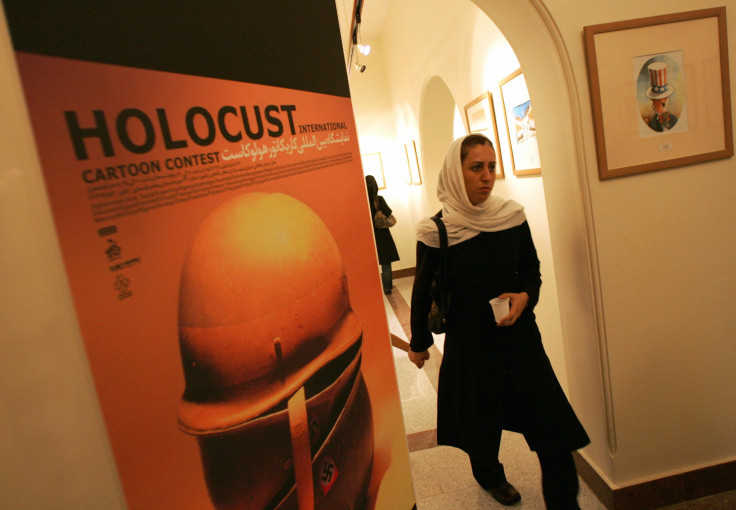 Irina Bokova, director-general of the United Nations' cultural agency (Unesco), is expected to directly challenge Iranian President Hassan Rouhani over his government's decision to hold a state-sponsored cartoon contest about the Holocaust. The contest, which would be the third of its kind held in Iran, was announced by the country's state-run news agency in December and is scheduled for June.
According to a report by the Israeli newspaper Haaretz, which cited correspondence between Bokova and Israel's envoy to Unesco, Carmel Shama-Hacohen, the Unesco director-general was "deeply outraged" when she heard Iran was once again holding the contest, "which makes a mockery of the darkest chapter in the history of humanity."
"I believe this contest can only serve to incite hatred, racism and discrimination," Bokova reportedly wrote to Shama-Hacohen earlier this month, in response to a letter by the Israeli diplomat. "This goes against the objectives pursued by the Unesco, including to promote greater understanding and knowledge about the Holocaust, through education, through youth engagement, and by advancing new skills for dialogue and intercultural dialogue."
Bokova is likely to raise the issue during her meeting with Rouhani after the Iranian president's address to the UN body in Paris Wednesday, which is also the International Holocaust Remembrance Day, Haaretz reported.
The Shiite nation of Iran has had a long history of Holocaust denial, with the country's former firebrand leader Mahmoud Ahmadinejad calling it a myth that served as a "pretext for establishing the Zionist regime" of Israel. However, Rouhani, in a marked contrast to the stance taken by his predecessor, publicly condemned the mass killing of Jews by the Nazis.
"I can tell you that any crime that happens in history against humanity, including the crime the Nazis created towards the Jews as well as non-Jews is reprehensible and condemnable. Whatever criminality they committed against the Jews, we condemn," Rouhani said during a speech at the UN General Assembly in September 2013.
Israel, however, has remained unconvinced, and earlier this month, urged the Italian government to cancel Rouhani's visit to the country — a trip the Iranian leader is currently in the midst of.
While Shama-Hacohen, in her letter to the Unesco director-general, wrote that the "hatred rhetoric" coming out of Iran could motivate violence and terrorism, Iran insists that the contest, which offers a prize of up to $50,000, is aimed at highlighting the world's double standards in defending caricatures of the Prophet Muhammad, whose depiction is forbidden in Islam.
© Copyright IBTimes 2022. All rights reserved.
FOLLOW MORE IBT NEWS ON THE BELOW CHANNELS