Iran May Have Stolen US Navy Intelligence In Revolutionary Guard's Arabian Gulf Seizure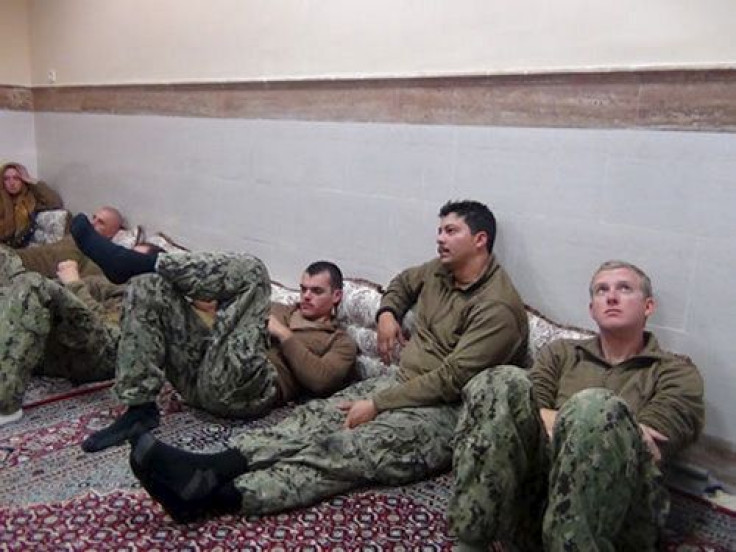 The small U.S. Navy boats seized Tuesday by the Iranian Revolutionary Guard could have had important intelligence taken from their onboard equipment, according to a member of the House Armed Services Committee. Rep. Duncan Hunter, R-Calif., a former U.S. Marine and veteran of the Iraq war, said it would be "naive" to think they didn't.
"That's what I would do, that's what we would do, that's what Russia would do, that's what China would do, that's what anybody would do," Hunter said, according to Defense News report Thursday. "To assume otherwise would be naive."
The boats, along with 10 U.S. sailors, were seized by the ultra-conservative revolutionary guard after at least one of the vessels allegedly suffered mechanical difficulties and drifted into Iranian waters before running aground on Farsi Island. The sailors and equipment were held for around 16 hours before being released unharmed Wednesday morning to return to their base in Bahrain.
Iran contends the sailors were attempting to snoop on a revolutionary base located on Farsi Island in the Arabian Gulf. While GPS equipment was taken, it's not thought any sensitive materials were onboard, according to sources that spoke with Defense News.
Hunter acknowledged that he had no specific knowledge of the incident, but his experience operating in similar environments apparently left him no doubt that the Guard was looking for sensitive information.
"I'm glad that the sailors are back safe, but there's no way [the Revolutionary Guard] just let those boats sit there, and didn't reverse engineer, or look at and copy everything that they possibly could."
It had been suggested that the revolutionary guard, which is controlled by Iran's supreme leader and is separate from the government-controlled Iranian military, is attempting to sabotage Tehran's nuclear deal with the U.S. and Europe, according to a Financial Times report.
It was also reported that the U.S. apologized for the incursion into Iranian waters, according to the BBC. But a spokesman for the U.S. State Department denied that, saying it was a rumor that Secretary of State John Kerry had apologized to Iran.
"I want to personally thank Secretary of State John Kerry for his diplomatic engagement with Iran to secure our sailors' swift return," Defense Secretary Ash Carter said in a statement Wednesday. "Around the world, the U.S. Navy routinely provides assistance to foreign sailors in distress, and we appreciate the timely way in which this situation was resolved."
© Copyright IBTimes 2023. All rights reserved.