Iran May Limit Crude Oil Output To Avoid Price War: Official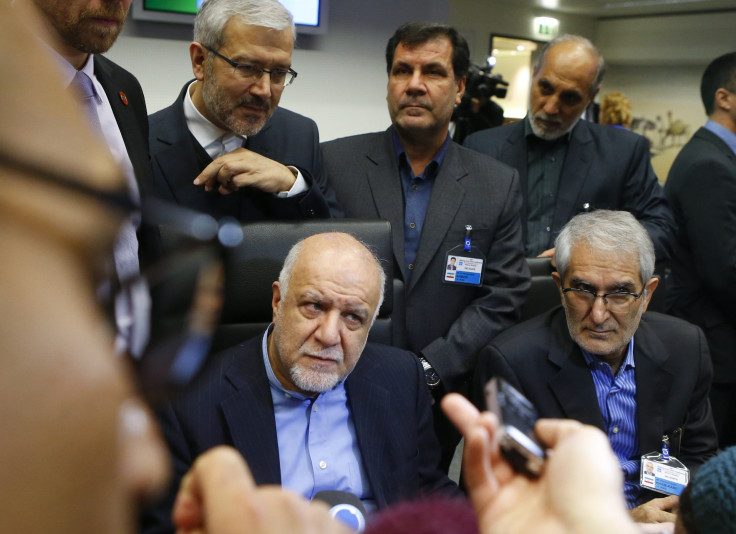 Iran wants to avoid a price war over crude oil prices and will ramp up productions gradually when sanctions against it are lifted, a senior official reportedly told Reuters. The comment signaled a major shift from the country's earlier stance to fight for market share despite a global oil supply glut.
"We don't want to start a sort of a price war," Mohsen Qamsari, director general for international affairs of the National Iranian Oil Company (NIOC), told Reuters. "I have to say that there is no room to push prices down any further, given the level where they are," he added.
The NIOC official did not reveal details of the extent to which Iran was prepared to moderate its production of crude oil but said the country would stop offering discounts to lure customers. Qamsari also said that the state-backed oil company was looking at buying stakes in existing and new refineries overseas to ensure a steady market for its crude.
The sentiment was echoed by Bijan Zanganeh, Iran's oil minister, who reportedly said last weekend that Iran would not seek to distort the markets but will make sure it regains its market share.
The comments indicate a far more flexible policy from Iran than the one seen at the Organization of the Petroleum Exporting Countries (OPEC) summit in December. The December meeting, held in Vienna, ended in a deadlock as member states failed to reach an agreement over productions cuts amid a global crude oil oversupply.
At the meeting, Iran maintained that it planned to raise oil output by 500,000 bpd post-sanctions and by another 500,000 bpd shortly after that. A gradual ramp up in production by Iran would be good news for Saudi Arabia, OPEC's largest producer and other Middle East oil producing nations which are already fighting for market share.
Oil prices are near 11-year lows below $37 a barrel and analysts like Goldman Sachs have projected prices to sink as low as $20 a barrel as supply keeps rising. Oil prices rose 4 percent on Monday after Saudi Arabia announced that it will sever all commercial ties with Iran amid a rift over the execution of a major Shiite cleric by the former. However, market watchers predict that a price war between the two oil-rich states is unlikely at this point.
"It is unlikely that Saudi Arabia will play the oil card to impose pressure on Iran by supplying more oil to market to impact the price more, at a time it is already suffering a deficit in budget," Hassan Hashemian, an Iranian expert on Arab affairs told Trend, an Azerbaijan-based media website Tuesday.
Iran is home to the world's second-largest proved natural-gas deposits and fourth-largest proved oil reserves. The country's oil exports halved from 2.5 million barrels a day in 2012, after the international community enforced sanctions over its disputed nuclear development. The U.S. and other world powers reached a deal with Iran in July 2015 to lift those sanctions.
© Copyright IBTimes 2023. All rights reserved.
FOLLOW MORE IBT NEWS ON THE BELOW CHANNELS