Iran News: Iranian Soldier Saves Dog, Loses Leg In Explosion Suffers Other Injuries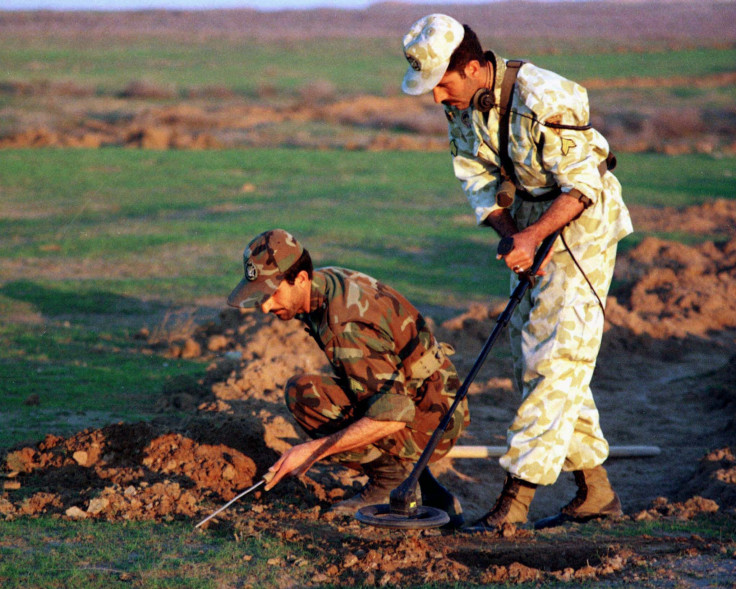 A young Iranian soldier spoke out Friday after he lost his leg last month saving an injured dog trapped in a minefield, a story that captivated Iranian society and may see the man promoted to a government position.
Mohammad Bakhtar, a 19-year-old Sunni Muslim from Marivan, was reportedly stationed at a garrison in Ajabshir, located in the country's northwestern East Azerbaijan province, when he heard the cries of a wounded animal. Bakhtar rushed over and noticed a dog caught in a barbed wire fence that marked the beginning of a minefield. The young soldier said he was able to release the animal, but accidentally set off an explosive seconds later.
"I was standing at my post that day ... I heard the poor dog moaning non-stop," Bakhtar told Al Jazeera. "I knew that it was a minefield, but I couldn't reach the poor dog. Finally, I finally put my right foot to the other side of the barbed fence to release the dog. As soon as he ran, [the mine exploded]."
The dog was reportedly over 50 yards away when the mine went off, but Bakhtar was not as lucky. He suffered extensive injuries on his right leg and was transported to a hospital in nearby Tabriz. Doctors performed an emergency operation in an attempt to save the limb, but were ultimately forced to amputate Bakhtar's right leg below the knee.
Bakhtar spent nearly two weeks recovering in the hospital, during which time his story went viral in Iran, crossing sectarian lines in the Shiite-majority country. Supporters from all over the country flocked to catch a glimpse of Bakhtar, with cyclist Kamal Rastkhani traveling over 180 miles to see Bakhtar, who he called "the symbol of love for God's creatures."
Others flooded social media with praise, which Bakhtar said soothed his pain, according to local media.
The young soldier's story caught the attention of the Environmental Protection Organisation and its President Masoumeh Ebtekar, who said Bakhtar was "a source of honour and pride for every Iranian" and even reportedly offered him a job at the agency. Bakhtar eagerly accepted the position, which he referred to as a "childhood dream." Bakhtar's brother, Atta, told local media that, although he felt for his brother's painful ordeal, he felt it could be a "blessing" that Bakhtar could be around the nature he loved.
Bakhtar was released last week from the hospital and reportedly received a hero's welcome upon returning to Marivan. He expressed a desire to finish university will be exempt from his mandatory military service, which he was halfway through, local media reported.
In 2013, the United Nations estimated Iran to be the second-most mine-polluted nation in the world with over 16 million actives mines remaining, many left over from the war it fought with neighboring Iraq in the 1980s.
© Copyright IBTimes 2023. All rights reserved.
FOLLOW MORE IBT NEWS ON THE BELOW CHANNELS