Iran Nuclear Negotiations Might Extend Beyond June 30 Deadline, Iran Envoy Says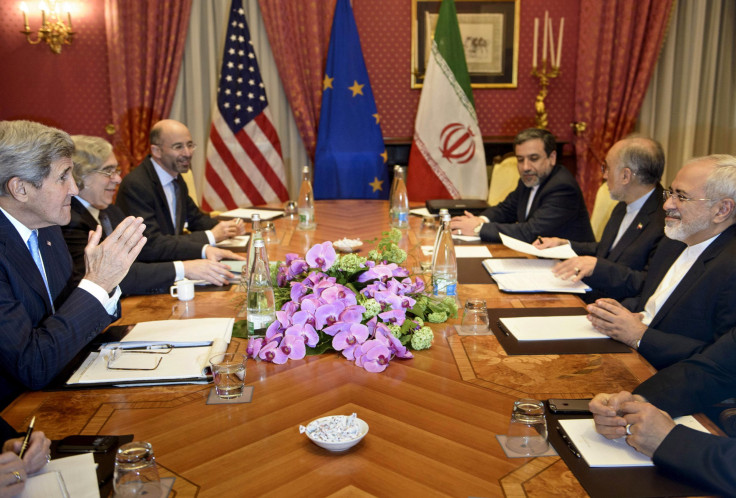 The Iranian nuclear negotiations may not be completed by the June 30 deadline, a senior Iran envoy said Wednesday, according to local media reports. The envoy, Abbas Araghchi, said the nuclear negotiations are not bound by a "specific time."
"We are not at the point where we can say that negotiations will be completed quickly -- they will continue until the deadline and could continue beyond that," Araghchi said, according to the Iranian state news agency IRNA, while attending a round of talks between Iranian representatives and officials from the P5+1 group of nations (U.S., Russia, China, Britain, France and Germany).
Araghchi's comment underscores the fragility of the negotiations and raises questions about the ability of Iran and the P5+1 to reach an agreement by the June 30 deadline.
For almost a year, the U.S. and other world powers have been negotiating with Iran, trying to ensure that the Islamic Republic does not use its nuclear program to develop weapons. The deadline for striking a final deal with Iran is now just about one month away. For months experts said that the most likely outcome was that there would not be a deal, and the current sanctions imposed on Iran by the U.S. and the European Union would remain in place.
But last month the negotiators finalized a framework for the deal that would require Iran to reduce its stockpile of low-enriched uranium by 98 percent and significantly scale back its number of installed centrifuges. In exchange, the United States and the European Union would lift sanctions that have for decades devastated the country's economy.
Press TV, an Iranian state news outlet, said Wednesday that Araghchi, on his arrival to Vienna for the nuclear discussions, said that sanctions should be lifted the day the nuclear negotiation goes into effect.
"For us, the principle of simultaneity is very important," he said, Press TV reported.
Despite the groundbreaking framework agreement last month and the progress made over the last several months, the deal could still not go through, as indicated by Araghchi.
Last month, the Senate voted on a bill that would require President Barack Obama to send the nuclear agreement to Congress before the finalization of a deal. The bill still needs to be approved by the House, but given its Republican majority, it should pass.
© Copyright IBTimes 2023. All rights reserved.
FOLLOW MORE IBT NEWS ON THE BELOW CHANNELS