Iran Nuclear Negotiations: Russia Says World Powers Close To Agreement As Another Deadline Nears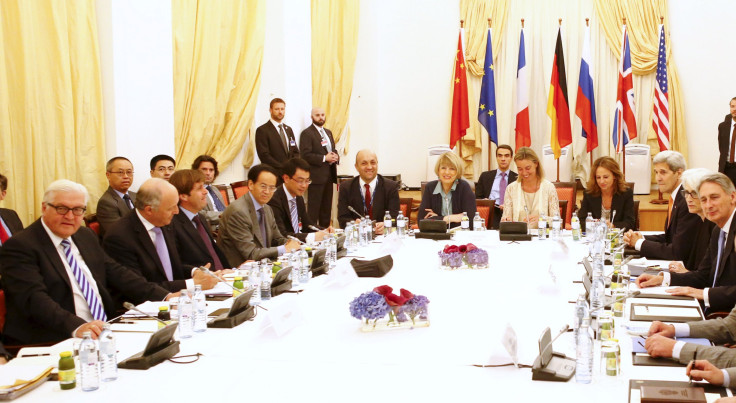 "We are close to a comprehensive agreement" on Iran's nuclear program, Russian Foreign Minister Sergei Lavrov said on Thursday, ahead of the Friday deadline to finalize a deal. Negotiations between Iran and six major world powers have been already extended twice past the original June 30 deadline.
"Currently, we have come close to the conclusion of a comprehensive agreement, and it is based on ensuring Iran's right for the peaceful development of nuclear energy, including the right to enrich uranium," Lavrov reportedly said, on the sidelines of the BRICS summit in Russia, adding that Moscow wanted economic sanctions on Iran to be "lifted as soon as possible."
Negotiations between Iran and the P5+1 -- the U.S., Russia, the U.K., France, China and Germany -- are currently being held in Vienna. The protracted talks have centered on significantly downsizing Iran's nuclear program, which, the West claims is focused on manufacturing nuclear weapons. Iran, however, has rejected these allegations and consistently insists that its program is solely for peaceful purposes.
A framework for a final accord that put restrictions on Iran's enrichment capacity and uranium stockpile was reached on April 2 in Lausanne, Switzerland. The U.S. and its negotiating partners also hope to eliminate the possibility of Iran attempting to expand its programs to produce arms once a clause in the proposed pact limiting its ability do so expires after 10 years -- an issue that has been a sticking point in the negotiations. Iran has also raised objections to Western demands for inspection of its military sites, terming it a "red line."
© Copyright IBTimes 2023. All rights reserved.