Iran Says European Banks Reluctant To Resume Transactions With It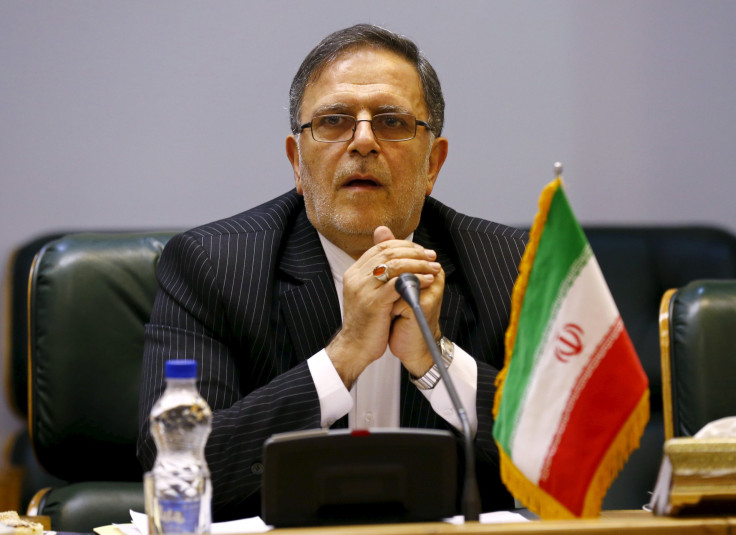 Iran complained Saturday that European banks and companies were too wary about renewing business ties after the lifting of economic sanctions and said it had asked the International Monetary Fund (IMF) to ease their concerns. In January, world powers led by the U.S. and the European Union lifted most sanctions on Iran in return for curbs on its nuclear program.
But some American sanctions remain, and U.S. banks are still prohibited from doing business with Iran directly or indirectly because Washington accuses Iran of "supporting terrorism." That has deterred European institutions, which fear they could face U.S. legal problems if they re-establish banking links.
"There is still 'Iranophobia' in the banking sector that we're trying to overcome," Hamid Tehranfar, a vice governor of Iran's central bank, was quoted as saying by the state news agency IRNA. "We have asked the International Monetary Fund to review our regulations so other countries' banks feel reassured. The IMF will announce its assessment in 2018," he added, without explaining why it would take two years.
As part of sanctions relief, most of Iran's banks were reconnected to the SWIFT international-payments network last month, allowing them to resume cross-border transactions with foreign banks. But because of foreign institutions' legal fears, actual activity has remained very limited.
Alex Thursby, CEO of National Bank of Abu Dhabi, the emirate's biggest bank, said this week that in reality, no banks could conduct transactions with Iran in U.S. dollars under current conditions.
That is a political as well as an economic headache for the administration of President Hassan Rouhani, since his conservative parliamentary critics have complained the nuclear deal is not delivering the expected benefits to Iran.
Deputy Foreign Minister Majid Takhteravanchi, a negotiator of the nuclear deal, also criticized the "cautious behavior" of European banks in resuming transactions with Iran. "There is no legal obstacle in the way of expansion of Iran-Europe relations," IRNA quoted Takhteravanchi as telling European businessmen at a forum in Tehran Saturday. He also said the Iranian central bank was implementing new rules against money laundering and terrorism funding to facilitate ties with European banks.
The central bank's governor, Valiollah Seif, told the forum that Iran's market was ripe for cooperation between Iranian and European banks: "Transparency is the prerequisite of international transactions. Iran has taken primary steps to make the financial information of Iranian banks as transparent as possible."
© Copyright Thomson Reuters 2023. All rights reserved.