Iranian Companies Purchased Boeing Aircraft Long Before Nuclear Agreement's Implementation Day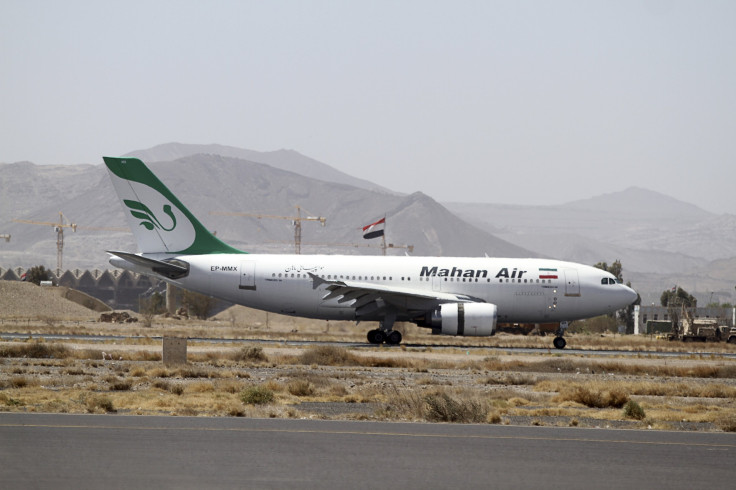 Iran is trying to build up its aging aircraft fleet and wants to partner with U.S. manufacturer Boeing to get the job done. Iran invited the company to talks that could lead to a potential deal, the country's transport minister said Thursday on state television, but it still needs additional U.S. approval to complete the purchases.
The Iran-Boeing talks would mark the first time in three decades that Iran entered into an official sale with an American business. The U.S.-brokered nuclear deal went into effect in January, lifting some restrictions on trade and sales to Iran. Under the agreement, the U.S. permits "the sale of commercial passenger aircraft and related parts and services to Iran."
Even before the nuclear deal went into effect Jan. 16, Iranian airlines purchased Boeing aircraft from third parties, usually other airlines or aircraft companies, to update their fleets, an International Business Times investigation last year found. Some of those deals were prohibited by U.S. sanction law and U.S. export controls.
Under the terms of sanctions, Iran was barred from purchasing aircraft from U.S. and European entities — and U.S. and European entities were barred from selling them to Iran — until Tehran had satisfied inspectors that it had begun rolling back its nuclear program. Iranian airlines purchased aircraft manufactured in the U.S. before those sanctions were rolled back.
After implementation day, Iranian airlines purchased aircraft manufactured in the U.S. without the proper approval, an IBT review of documents has found.
Although some restrictions were lifted under the nuclear deal, the U.S. still requires companies wanting to export U.S. items to Iran to apply for a license through the Department of Commerce. U.S. export controls still prohibit U.S. companies from selling items, such as aircraft, to Iran, or from selling them to a third country with knowledge or reason to know that they will be sold to Iran unless they get a Commerce license. The export controls also prohibit a person not from the U.S. from reexporting items that originated in the U.S.
Recently obtained Aviation records maintained by a private registry show that Sepehran, an Iranian airline, purchased a Boeing aircraft from the vendor Aero North, an Indonesian vendor, on Jan. 23. Aero North would have needed a license from the U.S. Department of Commerce because the aircraft was manufactured in the U.S. Aero North did not return phonecalls to IBT. ATA Airlines, another Iranian company, purchased a Boeing from an undisclosed buyer in December.
Iran has a long history of importing aircraft with American parts. Some of the Iranian airlines that have done so are affiliated with the government and its military.
Mahan Airlines, a commercial airline in Iran, purchased a jet from an individual listed as A. Grundlingh Oct. 15. The aircraft had an American-made engine, which means that aircraft needed an export license before it was sold.
Before Mahan Air purchased the aircraft, several other European airlines owned it, including Malmo Aviation, a Swedish company, and Blue 1, a Finnish firm. Grundlingh bought the plane May 7 from Triangle Regional Aircraft Leasing, previously known as BAE Systems Regional Aircraft Leasing, without a license, the IBT review of documents found.
Mahan Air had been on the Department of Commerce's radar for years because of its illicit activities.
In October 2011, the Treasury Department announced that Mahan would be sanctioned for providing financial, material and technological support to the Quds Force in the Islamic Republic Guard Corps. Treasury also accused the airline of flying Quds Force members linked to a plot to kill Saudi Arabia's former ambassador to the U.S., Adel al-Jubeir.
The U.S. Department of Commerce is actively trying to stop prohibited sales to Iran. The department on Jan. 21 suspended the export privileges of several airlines and individuals for selling aircraft to Caspian Airlines, an airline the U.S. says supports terrorism.
Iran's deputy transport minister Asghar Fakhrieh Kashan told Reuters the country was ready to buy at least 100 jets from Boeing once the U.S. gave authorization. Meanwhile, Boeing's rival Airbus agreed in January to sell Iran 118 planes worth about $27 billion.
© Copyright IBTimes 2023. All rights reserved.
FOLLOW MORE IBT NEWS ON THE BELOW CHANNELS