Iran Train Collision 2016: Several Dead In Semnan Province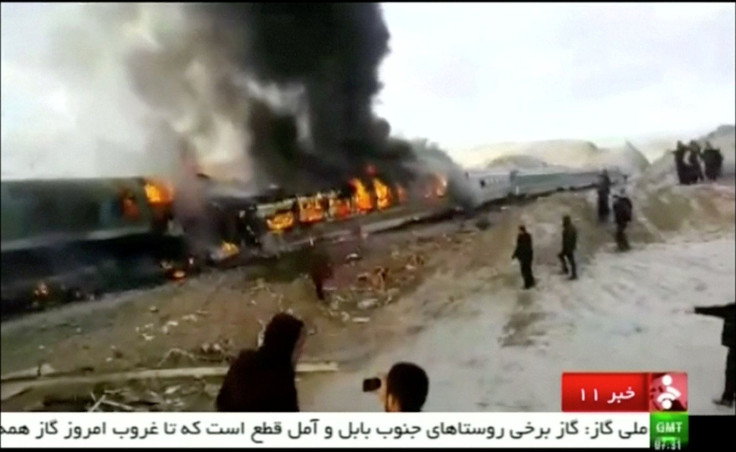 Two passenger trains collided in Iran's north-central province of Semnan, resulting in at least 31 deaths, the provincial governor said Friday. The death toll is likely to go up, the governor added.
The crash happened at the Haft-Khan station in Shahroud city, about 250 miles east of capital Tehran.
"The bodies of 31 dead have been identified and more than 70 people hospitalized," Mohammad Reza Khabbaz, governor of Semnan province, told state television.
The number of passengers in the trains was not immediately known. However, semi-official Fars News Agency said 100 people have been rescued so far. The accident reportedly happened early Friday in subzero temperatures when a running passenger train hit another that was halted at the Haft-Khan station.
The rescue efforts were reportedly hampered due to the remote location of the accident.
"So far only one helicopter has reached the scene because of access difficulties," local Red Crescent chief Hasan Shokrollahi reportedly said.
© Copyright IBTimes 2023. All rights reserved.