Iranian Billionaire Babak Zanjani Sentenced To Death On Corruption Charges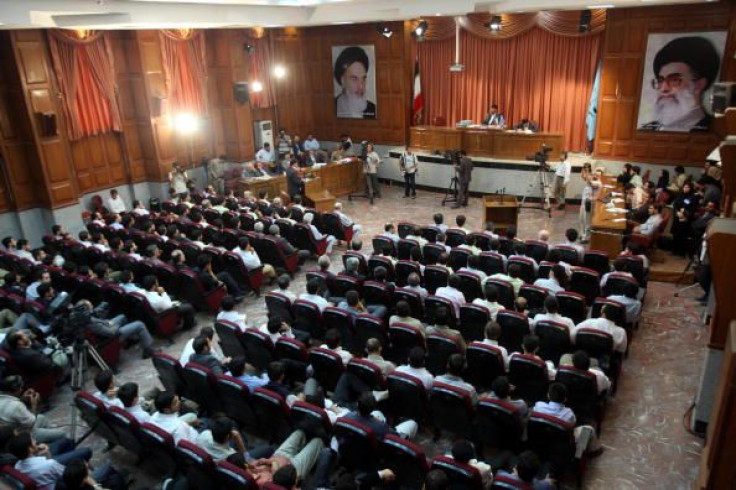 One of the richest men in Iran, billionaire businessman Babak Zanjani was reportedly sentenced to death for corruption, justice officials told media Sunday. Zanjani was convicted after a long trial for fraudulently pocketing $2.8 billion.
The 41-year-old was convicted of fraud and economic crimes, and apart from facing the death penalty, he must also repay money to the state, judiciary spokesman Gholam Hossein Mohseni-Ejeie said at his weekly press conference, the Agence France-Presse reported.
Zanjani had become infamous during the era of former Iranian president Mahmoud Ahmadinejad for channeling hard cash from oil sales to Tehran despite financial sanctions imposed on the country's banks by the U.S. and other Western powers. The U.S. and EU had blacklisted Zanjani for helping Iran evade sanctions in place at the time.
The public trial — a rarity in Iran for such a major case — convicted Zanjani and two others of "corruption on Earth", the most serious offence under the country's criminal code. The three defendants were sentenced to death and were ordered to pay a "fine equal to one fourth of the money that was laundered," Mohseni-Ejeie reportedly said without specifying the sum.
Zanjani admitted to using a web of companies in the United Arab Emirates, Turkey and Malaysia to sell millions of barrels of Iranian oil on behalf of the government since 2010, but denied any wrongdoing and insisted that international sanctions were preventing him from handing over $1.2 billion still owed to the government. He was arrested in December 2013.
The case followed a crackdown on corruption by President Hassan Rouhani, who ordered his government to fight "financial corruption," particularly "privileged figures" who had "taken advantage of economic sanctions."
© Copyright IBTimes 2023. All rights reserved.