Iranian Oil Exports: US-Iran Relations Complicate European Efforts To Ship Crude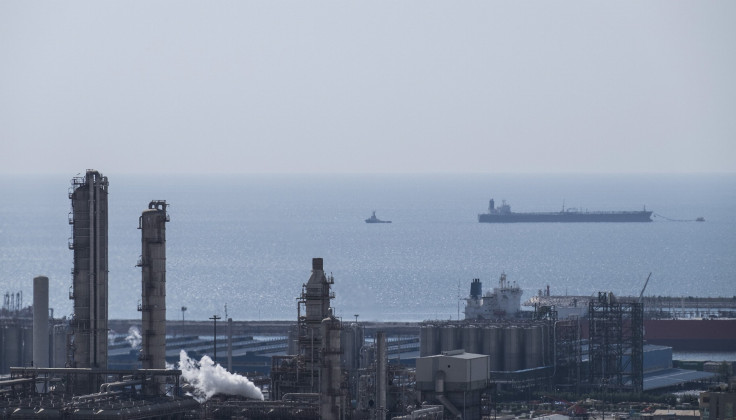 U.S. policy toward Iran is complicating efforts to ship Iranian oil to Europe. Executives of shipping companies are struggling to obtain insurance for oil tankers holding Iranian crude, highlighting a potential roadblock to Iran's plans to ramp up exports after the end of sanctions imposed by the West, the Wall Street Journal reported Friday.
Half a dozen oil companies and trading firms, including France's Total SA and Switzerland's Litasco Group, in recent days have sought tankers to ship 8 million barrels of Iranian crude to the European Union for delivery next month. An executive at a Greek oil-tanker company said he agreed to book a load of Iranian crude, but couldn't find insurance to cover the shipment.
"I am just testing the waters. But I had to give up," he told the Journal.
The U.S. this month lifted a broad set of sanctions on Iran in exchange for limits to the Iranian nuclear program. But several restrictions remain in place, including a ban on direct relations between American companies and financial institutions and Iran, as well as a prohibition on using U.S. dollars in transactions with Iran.
The policy has had a chilling effect on Western insurance companies, which are reluctant to underwrite shipments of Iranian crude to European shores, according to the Journal. For instance, London's International Group of Protection & Indemnity Club has an American member in its group of insurers, making it subject to U.S. policy. The Treasury Department recently reminded the group of the prohibitions on U.S.-Iran relations, the newspaper reported.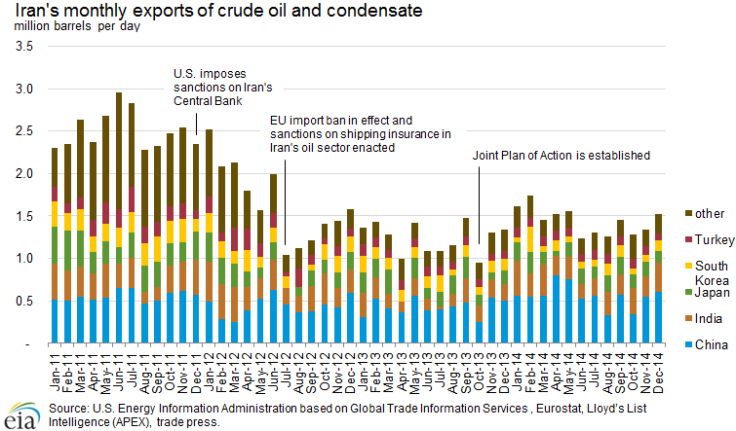 Iran said it expects to quickly ramp up oil exports this year with the end of sanctions tied to its nuclear program. Officials said they plan to boost exports by 500,000 barrels a day in the short term and by 1 million barrels a day later in the year. Almost all Iran's crude was sent to Asia in recent years, with Western sanctions escalating in 2012.
Energy analysts have told International Business Times they're skeptical Iran will actually reach its targeted export levels in 2016, given the large scale of investment needed to bring Iran's production facilities and export terminals closer to capacity.
But any boost in Iranian exports would exacerbate the glut of crude oil supplies flooding today's markets. The anticipation of extra oil, combined with weak economic signals in China, helped drive down oil prices to nearly $27 a barrel this month, a nearly 12-year low.
Brent crude, the global benchmark, was up 2.66 percent, to $34.79 a barrel, Friday morning. U.S. West Texas Intermediate crude was up 2.86 percent, to $34.17 a barrel, at the same time.
© Copyright IBTimes 2023. All rights reserved.
FOLLOW MORE IBT NEWS ON THE BELOW CHANNELS