Iranian Spiritual Leader Worth Billions: Investigation Finds Khamenei Controls Secret Organization With $95B In Assets
The new shah of Iran?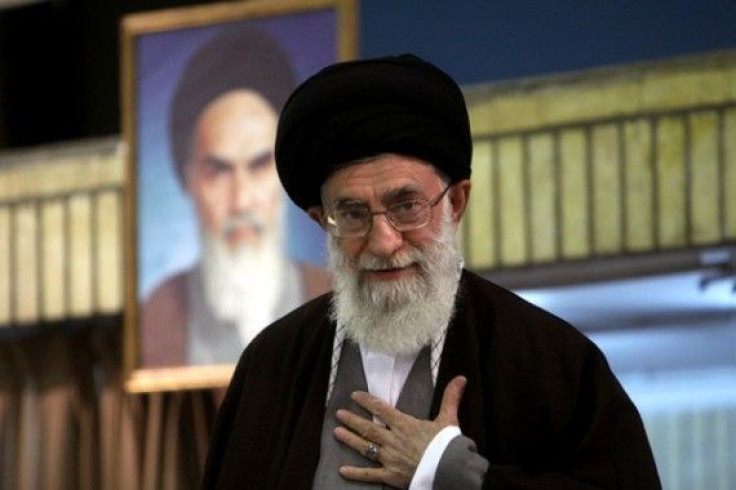 The Supreme Leader of Iran may have control over all governmental matters, but Ayatollah Ali Khamenei's leadership extends even further. He heads up a secret independent Iranian organization worth almost $100 billion.
A six-month investigation by Reuters revealed Monday that Khamenei's organization, named "Setad Ejraiye Farmane Hazrate Emam," or the Headquarters for Executing the Order of the Imam, seized thousands of properties belonging to Iranians and resold them, keeping the profits.
Setad's assets extend beyond real estate to other corporate subsidiaries, totaling approximately $95 billion.
The organization, first established after the 1979 Islamic revolution, managed and sold properties, using the proceeds to help veterans of the Iran-Iraq war. Today Setad holds stakes in nearly every sector of the Iranian economy, including finance, telecommunications, production of birth-control pills, oil and even ostrich farming.
Setad gives the Supreme Leader a way to operate independently from parliament and the national budget, helping to insulate him from Iran's factional infighting.
In June, the U.S. Treasury Department sanctioned Setad and its 37 subsidiaries over the organization's role in "assisting the Iranian Government's circumvention of U.S. and international sanctions."
Setad also played a role in "generating revenue for the Iranian leadership" and the total amount is 40 percent larger than the country's total oil exports last year.
© Copyright IBTimes 2023. All rights reserved.