Iran's New President Hassan Rouhani Takes Charge Amid Concerns In Israel, US That Tehran Could Produce Plutonium Bombs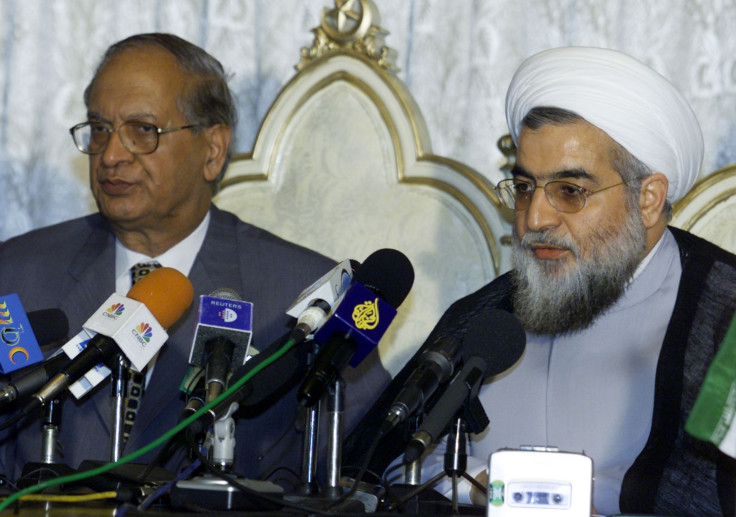 Iran's President Hassan Rouhani, who was sworn in on Sunday, urged the West to scrap sanctions intended to pressure the nation into giving up its nuclear ambitions, amid concerns in the West and Israel that Tehran is preparing to begin production of weapons-grade plutonium by next summer.
Rouhani, a former nuclear negotiator and diplomat, who succeeds Mahmoud Ahmadinejad, said in his inauguration speech that those who want the "right response" from Iran should "speak the language of respect" and not "the language of sanctions."
White House spokesman Jay Carney, in a statement released on Sunday, said Rouhani's inauguration presents "an opportunity for Iran to act quickly to resolve the international community's deep concerns over Iran's nuclear program."
"Should this new government choose to engage substantively and seriously to meet its international obligations and find a peaceful solution to this issue, it will find a willing partner in the United States," Carney said.
Rouhani won a surprise landslide victory in the June presidential election by promising reforms, after Iran's economy was left in tatters at the end of Ahmadinejad's term, which was marked by sanctions imposed by the West on Iran's oil exports, depleting the nation's foreign exchange reserves.
The new president appointed reformist figure, Eshaq Jahangiri, as his deputy, and Mohammad Javad Zarif, a former U.N. diplomat, as his foreign minister, news reports said on Monday.
The appointment of Zarif -- a U.S.-educated former ambassador to the U.N., who has been part of negotiations between Washington and Tehran over the past several years -- is seen as a step toward mending ties between the two nations.
Rouhani took charge four days after the U.S. House passed a bill to tighten sanctions on Iran, and to curtail Iran's oil exports by another 1 million barrels a day over a year, to bring it down to near zero levels, in an effort to freeze the flow of funds to Iran's nuclear program.
The measure imposes heavy penalties on buyers of Iranian oil and on countries which engage in trade with Iran in other industrial sectors.
Meanwhile, speculation is rife among Israeli and Western officials that Iran is preparing to produce weapons-grade plutonium by next summer, as an alternative to its program to enrich uranium, the Wall Street Journal reported on Monday.
"They're pursuing an alternate route of plutonium… to build a nuclear bomb," Israeli Prime Minister Benjamin Netanyahu said on July 14. "They haven't yet reached it, but they're getting closer to it. And they have to be stopped."
The Iranian government is constructing a nuclear reactor in the northwestern city of Arak, which, on completion, could produce enough plutonium to develop two nuclear bombs a year, U.S. and U.N. officials said, according to the Journal.
Iran's alleged plan to pursue plutonium-based nuclear weapon, like those developed by India, Pakistan and North Korea, could complicate Iran's ties with the West, U.S. and European officials believe, as well as increase the possibility of a preemptive attack by Israel, which considers nuclear-Iran an existential threat, the Journal said.
© Copyright IBTimes 2022. All rights reserved.
FOLLOW MORE IBT NEWS ON THE BELOW CHANNELS