Iran's Oil Minister Calls Crude Production Freeze 'A Joke' In Strongest Critique Of Saudi Arabian Proposal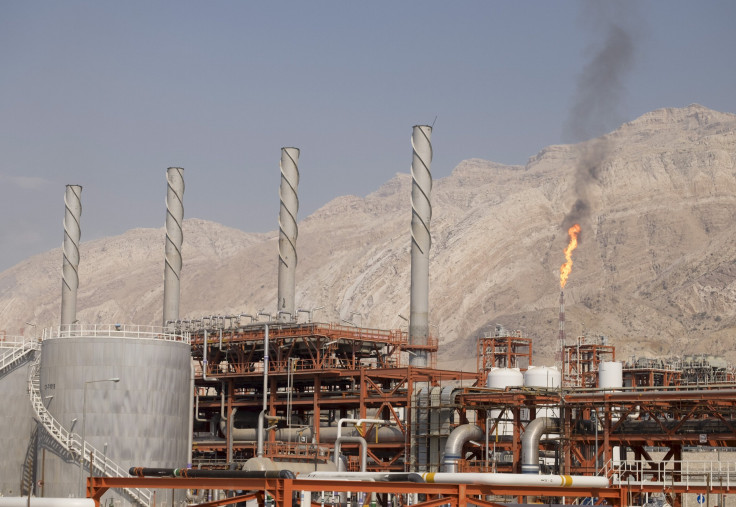 Iran's top oil official Tuesday dismissed a proposal by Saudi Arabia to freeze production alongside other OPEC members and Russia. The minister reportedly called the suggestion "a joke" and pointed to the Saudis' own surging crude production.
Oil Minister Bijan Zanganeh's comments arrived after his Saudi counterpart, Ali Al-Naimi, hinted that Iran might consider joining an agreement to freeze production — a bid to shrink the global glut of crude supplies and boost weak oil prices. News of the talks initially boosted oil markets last week, although gains have vanished amid growing uncertainty about the deal.
"There is a common sense, and there is a need for more money," Al-Naimi said Tuesday during an onstage interview at the IHS CERAWeek oil conference in Houston. "And I think those two things will cause maybe not all of the countries, but most of the countries, to freeze, including the ones you have in mind," he added, referring indirectly to Iran.
Crude Oil Production in OPEC Countries | FindTheData
Saudi Arabia and its fellow OPEC members Venezuela and Qatar reached an agreement with Russia last week to freeze crude output to January levels. The deal is wholly conditional on countries inside and outside OPEC following suit.
Venezuela's oil minister met in Tehran last week with Iranian and Iraqi ministers to discuss the deal. After the meeting, Zanganeh remained silent on Iran's plans for production, which is expected to accelerate this year with the lifting of Western sanctions. But he said he supported efforts to calm oil markets and called the freeze "a first step," Iran's state-run oil news service Shana reported.
Al-Naimi said Tuesday he hoped continuing discussions and a meeting planned for March would garner cooperation from other countries.
"This is more like a joke that they tell us they would freeze their production above 10 million barrels a day and that we should also in turn freeze our production," Zanganeh said, citing Saudi Arabia's current production level. Iranian state broadcaster Press TV reported the remarks, which the Wall Street Journal confirmed with an Iranian oil ministry official.
"If Iran's crude oil production falls, it will be overtaken considerably by the neighboring countries," Zanganeh added.
Brent Crude Oil Spot Price | FindTheData
Repeating Tehran's previous comments on the freeze, he said it would consider curbing production only once Iranian output reached pre-sanction levels of roughly 4 million barrels of oil a day, the Journal reported. Iran now produces just under 3 million daily.
Zanganeh's comments — his most forceful rejection of the proposed production freeze to date — sent oil prices down sharply Tuesday, as did comments by Al-Naimi that big oil producers would actually cut production, beyond just freezing at current levels.
Brent crude, the global benchmark, was down nearly 4 percent to $33.35 a barrel by 1:30 p.m. EST, while U.S. benchmark crude was down about 4.5 percent to $31.87 a barrel.
© Copyright IBTimes 2023. All rights reserved.