Iraq Says $1.56B Required For Humanitarian Crisis Caused By War Against ISIS; UN Appeals For $861M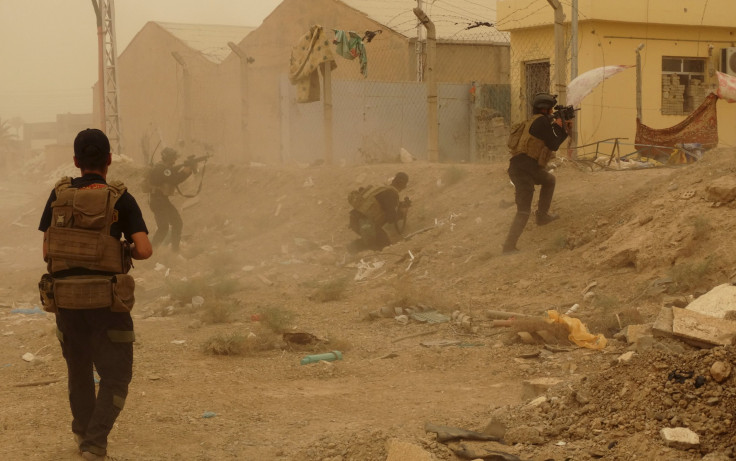 Iraq would require about $1.56 billion this year to finance its ongoing response to the humanitarian crisis caused by the country's war against the Islamic State group, also known as ISIS, Reuters reported, citing a government report released Sunday.
With most of its revenues wiped out due to a crash in crude oil prices and an expensive war, Baghdad will manage to fund less than 43 percent of those needs from its budget, the report said. "The international community is necessary for bridging the deficit or financing gap," the Iraqi government said.
Following the embattled country's announcement, the United Nations made an appeal Sunday for $861 million to help Iraq meet a funding gap in its humanitarian aid.
"With the expanding needs, the allocation through the federal budget will not be sufficient. We expect that the highly prioritised (U.N.) Humanitarian Response Plan will help cover part of the gap," Iraq's Minister of Migration and Displacement Jassim Mohammed al-Jaff said in a statement, Reuters reported.
A United Nations report earlier in January noted that about 19,000 civilians were killed and over 35,000 were injured in 21 months in Iraq's ongoing conflict. The war has so far displaced more than 3.3 million people since 2014. The report also said that ISIS "continued to subject" women and children to slavery and sexual violence.
While the Iraqi government allocated around $850 million last year for efforts to shelter displaced families and help them return to their homes, it was able to fund only 60 percent of that, the Iraqi government's report showed.
Iraqi troops, along with Iranian-backed Shiite militias and Kurdish peshmerga fighters, have slowly pushed back ISIS militants, after the group seized about a third of Iraq's territory in the north and west in 2014.
Medecins Sans Frontieres (MSF), a global medical charity popularly known as Doctors without Borders, said Wednesday that the international community may be too focused on fighting ISIS militants in Iraq to see the country's "overwhelming" humanitarian needs.
"The international community is too focused, probably, on the fight against ISIS ... that the importance ... of increasing the humanitarian assistance is not taken into account," said Fabio Forgione, MSF's head of mission in Iraq.
© Copyright IBTimes 2022. All rights reserved.
FOLLOW MORE IBT NEWS ON THE BELOW CHANNELS