Iraqi Crisis Could Drive Oil Prices Up To Recession-Era Levels If Insurgents Expand South, Analysts Say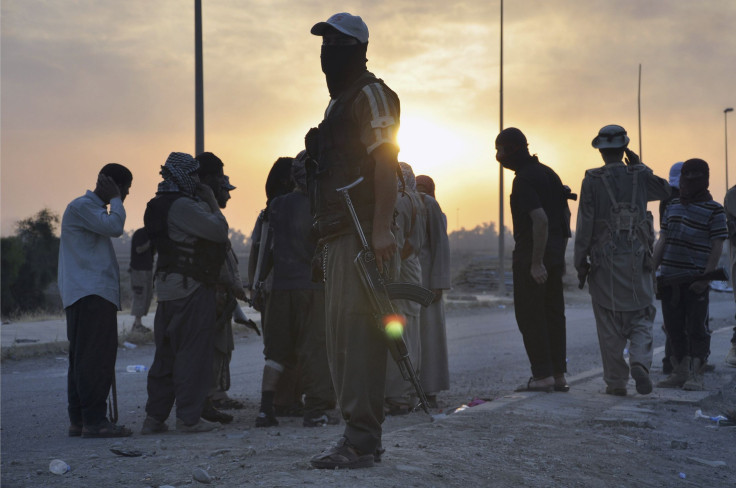 Global oil prices could spike to levels not seen since the financial crisis if the armed insurgency in Iraq spreads further south, analysts say.
Al Qaeda splinter groups this week seized control of two major northern cities, Mosul and Tikrit, and parts of Kirkuk, which has some of Iraq's key oil fields. The takeovers escalated worries that the violence could hit major oil production sites and export facilities in the southern part of Iraq, which in turn caused oil prices to jump on Thursday.
West Texas Intermediate, a U.S. benchmark crude oil, rose $1.54 to trade at $105.94, and Brent futures were up more than $2 to more than $112 a barrel, trading at the highest level since early March, MarketWatch reported. But Brent prices could approach the record $147 high hit in 2008 if the worst fears for Iraq's oil exports are borne out, said Fadel Gheit, a senior oil and gas analyst at Oppenheimer & Co. Inc. in New York.
If that happens, "it will derail the economic recovery, spike inflation and put an end to the rally on the stock market," he told International Business Times. "The situation is bad and can get worse."
Iraq's oil exports — the sixth-largest in the world — could still take a hit even if Iraqi forces manage to block a southern siege. Ongoing violence could delay the Iraq-Turkey pipeline, one of the country's two main export routes, from coming back online as soon as planned. Shipments were halted in early March for repair work related to periodic bomb attacks.
"That could very well have a physical impact on Iraq's export capability," Michael Hsueh, a strategist at Deutsche Bank AG in London, said.
For now, however, Deutsche Bank and other market watchers say Iraq's northern conflict poses little threat to the country's oil exports. And some observers are hopeful that the armed militants, who are predominately of the Sunni sect of Islam, will face a much stiffer resistance from the largely Shiite populations in the south of Iraq.
But most agree that Iraq is no longer likely to meet its ambitious production goals for the near- or medium-term. The government aims to boost output from 3.3 million barrels per day to 4 million barrels by the end of this year, and further to 7 million barrels by 2016. Much of this growth was expected to come from untapped resources in the country's underdeveloped northern and eastern Kurdish regions, where most of the fighting is taking place.
Continued clashes "will make it largely impossible to develop the resources" in these parts of the country, "severely reducing Iraq's ability to lift output," Capital Economics said Thursday.
The London-based researcher assured that spare oil capacity in Saudi Arabia and high levels of U.S. reserves "should be more than enough to offset any shortfall" in global oil supplies.
OPEC said as much on Thursday. In a monthly oil market report, the 12-member group, which includes Iraq, aimed to allay international concerns that member countries could face significant supply disruptions in the coming months because of regional conflicts. OPEC forecast that other oil-producing countries would increase output by 1.2 million barrels a day in the next six months, enough to help balance global supply with demand.
Gheit, the Oppenheimer analyst, said he wasn't convinced that OPEC could deliver as needed, pointing to the civil and political unrest underfoot in not just Iraq but Iran, Libya, Nigeria and nearby Syria. "They are promising things that they might not be able to deliver," he said of OPEC.
© Copyright IBTimes 2023. All rights reserved.
FOLLOW MORE IBT NEWS ON THE BELOW CHANNELS