Ireland Gay Marriage Vote: Vatican Cardinal Pietro Parolin Condemns Referendum As A 'Defeat For Humanity'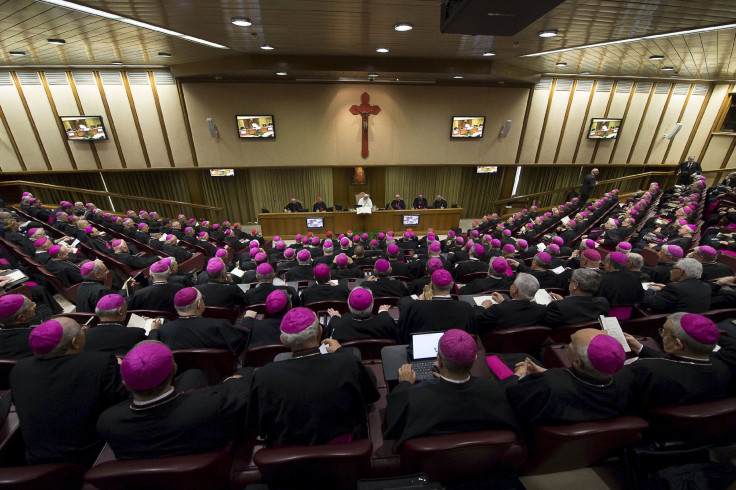 Ireland's vote legalizing same-sex marriage is a "defeat for humanity," a senior Vatican official says. The comments made Tuesday by Cardinal Pietro Parolin, the Holy See's secretary of state and top diplomat, are the strongest condemnation yet of the results of last week's Irish referendum by the Roman Catholic Church leadership.
"I was deeply saddened by the result," Parolin said during a press conference in Rome Tuesday night, the Guardian reported. "The church must take account of this reality, but in the sense that it must strengthen its commitment to evangelization. I think that you cannot just talk of a defeat for Christian principles, but of a defeat for humanity."
Ireland became the first country to legalize same-sex marriage through a popular referendum on Friday. The landmark vote saw 62 percent of voters in the predominantly Catholic country support amending the country's constitution to define marriage as between two adults, irrespective of sex.
The Irish hierarchy publicly opposed the move, but n a cautious manner at odds with its historically robust involvement in the country's politics. The bishops' caution around the referendum was seen as a pragmatic move, reflecting their awareness of how their moral authority has been tarnished by clerical child abuse and sex scandals.
Indeed, Archbishop Diarmuid Martin of Dublin, one of the country's top Catholic figures, even avoided commenting on the position of Catholics supporting same-sex marriage ahead of the referendum, saying it was not his policy "to tell others how to vote." In the aftermath of the vote, Martin said the church needed to take a reality check in the face of the overwhelming support for same-sex marriage.
Pope Francis' more accepting tone on subjects like gay rights may have encouraged Catholics hoping to reform the institution's approach to divisive social issues. But the church's official stand has not changed, as reflected by the controversy over confirming an openly gay French diplomat to the Vatican.
© Copyright IBTimes 2023. All rights reserved.