Ireland May Need Second Bailout: Report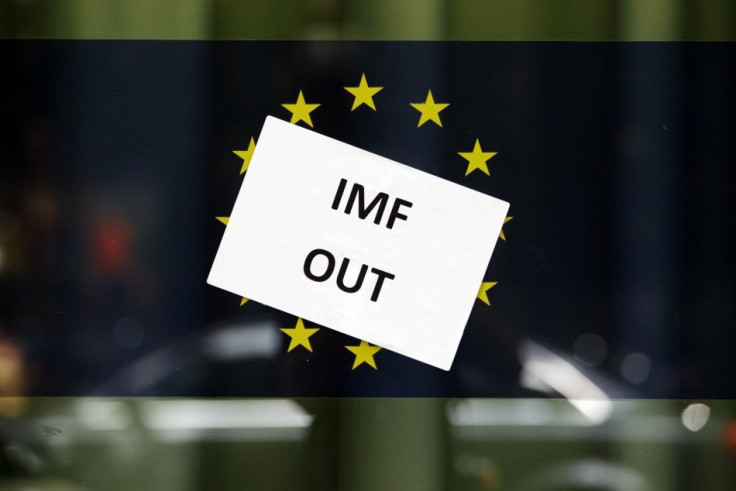 While global leaders obsess over the likelihood of debt-stricken Greece departing the euro zone, an emerald isle 1,800 miles away from Athens may be on the brink of needing another financial bailout.
Deutsche Bank said in a report Friday that Irish banks -- recipients of a chunk of the €85 billion in rescue funds provided to Ireland in November 2010 -- may need €4 billion more in loan-loss provisions than previously assumed, which could push Eire into requiring a second comprehensive bailout.
A new, even modest, increase in [banks'] capital requirements could deter sovereign-investor participation and tip the balance in favor of the sovereign requiring a second loan program, said Deutsche Bank analysts David Lock and Jason Napier.
During the past three years, the Irish government funneled about €63 billion into its ailing banks, but now more be needed.
Deutsche Bank also cited Ireland's shaky mortgage-loan sector.
Although resilient during 2009 and 2010, mortgage arrears have risen sharply over the past year, house prices are continuing to fall, market liquidity is limited, and over half of customers are now in negative equity, the analysts said. We fear the size of negative equity balances for some mortgage holders may greatly reduce their incentive to cooperate, pushing them toward default.
Before this report, Ireland had been touted as an austerity success story -- that is, a euro-zone member that faced up to its responsibilities and took some hard medicine, including job cuts, salary freezes, and spending reductions.
But if Ireland itself needs more cash, how can Greece ever hope to climb out of the deep hole it has found itself in through similar austerity measures?
Alan McQuaid, chief economist at Bloxham, a Dublin-based broker, told the Daily Telegraph newspaper of the U.K., that when Ireland's current bailout scheme expires next year, the government will want to go to the bond markets. If the yield on its 10-year debt remains at its current level of 7 percent-plus, however, that might be impossible.
"You are not going to go back if interest rates are very, very high and you can get a better deal from the [European Union/International Monetary Fund]," McQuaid said. "It's a question of wait and see."
However, Lorenzo Bini Smaghi, a former European Central Bank official, had some reassuring words for Ireland. "Ireland has made huge progress over the last year. It is really a pity what is happening in Greece is spoiling all this," he told Dublin radio.
"Without the Greek events, Smaghi said, I think Ireland would be able to come back to the [bond] markets."
Meanwhile, Douglas Borthwick, the head of trading and strategy and a managing director at of Faros Trading LLC in Stamford, Conn., said that Ireland is vastly different from Greece.
"Only [by] being in the euro [can] Ireland ... right its finances and attract the foreign investment and export-led growth that they so yearn for," Borthwick said. "Ireland will not leave the euro any time soon. Ireland, and its people are resilient and supportive of the troika [i.e., the European Union, ECB, and IMF]. They accept the reality of the situation, and seem to embrace [Irish Prime Minister Enda] Kenny's path for sustainability and growth. There is a maturity in the understanding of their economic situation that is still lacking in Greece."
© Copyright IBTimes 2023. All rights reserved.
FOLLOW MORE IBT NEWS ON THE BELOW CHANNELS