Ireland Will Hold Referendum on European Fiscal Treaty
Referendum will provide a glimpse into treaty's public support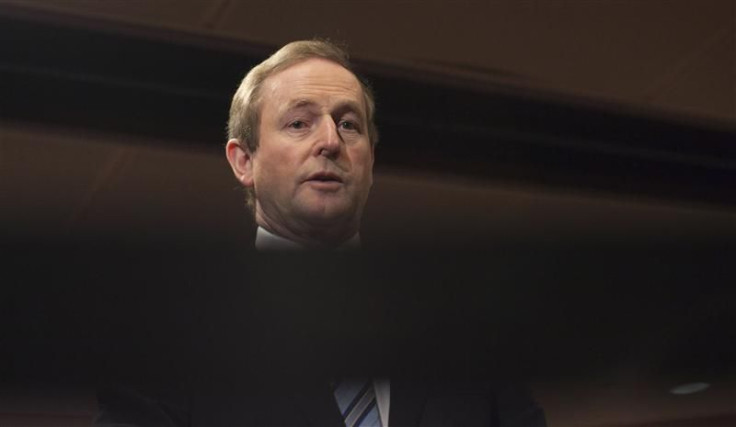 Ireland will hold a popular referendum on the European Union's new fiscal treaty, the first electoral test of public opinion on the anticipated tighter budget discipline being instituted in the 17-country euro zone.
Prime Minister Enda Kenny said Tuesday he'd sign the new fiscal treaty on Friday when euro zone leaders meet in Brussels, according to The Associated Press. Kenny had sought and eventually accepted advice from the state's attorney general, Maire Whalen, who said Ireland was constitutionally obligated to hold the referendum.
The referendum is expected in the next few weeks, said Kenny, who didn't specify a date. The treaty will take effect once 12 of the 17 euro zone countries ratify it.
I am very confident that, when the importance and merits of this treaty are communicated to the Irish people, they will endorse it emphatically by voting 'yes' to continued economic stability and recovery, Kenny told lawmakers in Dail Eireann, Ireland's parliament.
The referendum's passage isn't clear, especially as support for the European Union has waned amid the euro zone's debt crisis and economic downturn.
Ireland last month signed the EU treaty along with 24 other EU states. The treaty will enforce debt brakes, which will help provide an automatic correction if a state's structural deficit climbs above 0.5 percent of economic output.
But the treaty also says that EU members that don't ratify it by March 2013 won't receive funds from the European Stability Mechanism. This could prevent Ireland from receiving additional loans and bailouts after the current funds end next year.
I strongly believe that it is very much in Ireland's national interest that this treaty be approved, said Kenny.
Under Ireland's constitution, the state needs to provide a referendum for significant power transfers to Brussel. Ireland's residents have failed to pass the country's last two referendums before eventually signing off -- after concessions were made.
According to Reuters, a poll last month showed a referendum would pass. Forty percent of those surveyed supported ratifying the measure, while 36 percent were opposed to it. The remainder were undecided.
© Copyright IBTimes 2023. All rights reserved.