Isaiah Thomas Thrashes Idea Of Playing Overseas, Believes His NBA Career Will Still Continue
KEY POINTS
Isaiah Thomas will not play overseas
IT believes he will still play in the NBA
Injuries saddled Thomas over the last years
After a dream MVP-like season in 2017, Isaiah Thomas took a sudden dive as he found himself bouncing around the league from one team to another since. His latest setback came when the Washington Wizards traded him during the deadline in February to the Los Angeles Clippers who then waived him to become a free agent in the market.
Because of this, fans could not help but think the 31-year-old might now consider other options outside the NBA such as playing overseas. The former All-Star, however, quickly dismissed the possibility as he believes his days in the NBA are not yet done.
"Why wouldn't I get another shot (in the NBA) tho? I started 40 games this season got thrown in a trade to make it work to a team that didn't want me. Nothing more nothing less. All you need is ONE team to want you. I'll get back to it real soon," Thomas responded to a fan in Twitter who asked him if he would "go overseas for a few years" if the NBA was not a viable option for him anymore.
Upon checking the facts, though, the former 60th overall draft pick actually started in only 37 out of 40 game appearances where he averaged 12.2 points and 3.7 assists in 23 minutes of action, including nearly five attempts from deep per night and shot it at over 41 percent rate.
Thomas had his best years a couple of seasons back when he played for the Boston Celtics whom he led to a deep playoff run in 2017. But the C's shockingly traded him in the ensuing offseason to the Cleveland Cavaliers for Kyrie Irving. Likewise saddled by multiple injuries, the 5'9 scoring guard has turned from being an All-NBA team member to a league journeyman in a snap. He would then play for the Los Angeles Lakers and the Denver Nuggets before signing with the Wizards in the summer last year.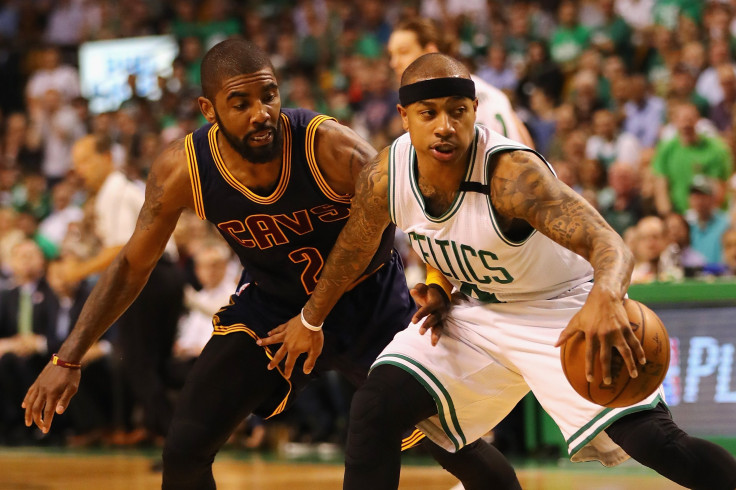 © Copyright IBTimes 2023. All rights reserved.