ISIS Advances In Syrian Province Of Homs, Captures 2 Gas Fields In A Week: Report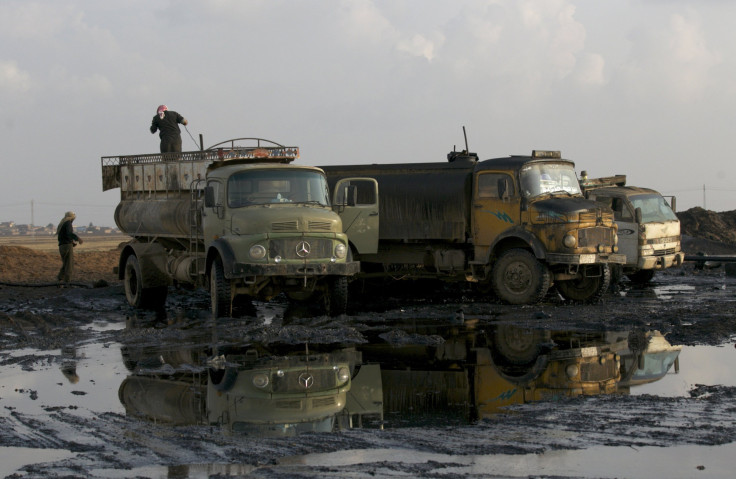 Militants of the Islamic State group said on Monday that they have captured the Jahar gas field in the central Syrian province of Homs, according to a report by SITE Intelligence Group, a jihadist website monitoring service. If confirmed, this would be the second gas field seized by ISIS in a week.
The Islamic State group had captured the Sha'ar gas field in Homs last week after clashes that killed at least 30 soldiers loyal to the Syrian government, the Syrian Observatory for Human Rights reported.
"So after the (Sha'ar) company and the (positions) surrounding it became part of the land of the Caliphate, the soldiers advanced, conquering new areas, and all praise is due to Allah," the Islamic State group reportedly said in a statement on Monday. "Yesterday they tightened control over Jahar village and the Mahr gas pumping company, and nearly nine (positions) supported by heavy weaponry such as tanks, armored vehicles, and heavy machine guns of various calibers."
The militant group also posted photos showing captured vehicles, arms and ammunition, according to a report by Reuters.
The newly captured gas fields will add to the revenue stream of the Islamic State group, which also controls a number of oil fields in Iraq and Syria, and is believed to be earning nearly $1 million a day from oil sales, according to an estimate by the U.S. Department of Treasury.
© Copyright IBTimes 2023. All rights reserved.