US Targets Islamic State Group's Oil Revenues, Threatens To Impose Sanctions On Buyers Of ISIS Oil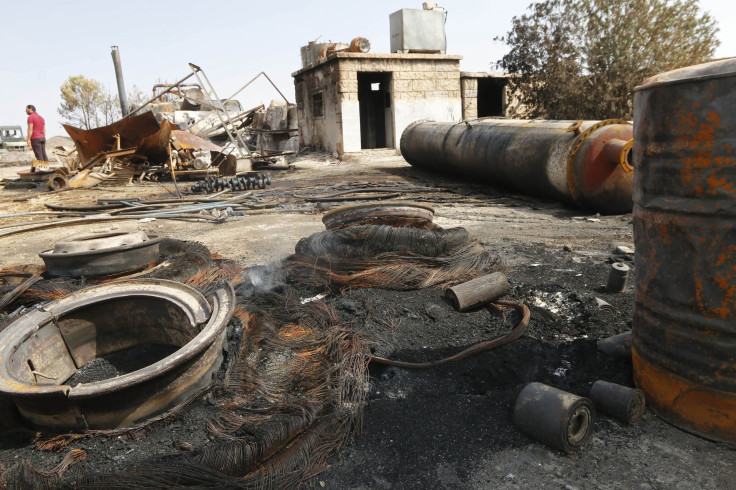 The United States on Thursday threatened to impose "powerful and international sanctions" on anyone buying oil from the Islamic State group. The militant group is estimated to be generating millions of dollars in revenues by selling oil on the black market.
"ISIL has grabbed the world's attention for its outlandish ambitions and astounding brutality, but also for another reason -- its substantial wealth," U.S. Treasury Undersecretary David Cohen said on Thursday. "It has amassed wealth at an unprecedented pace, and its revenue sources have a different composition from those of many other terrorist organizations…With the important exception of some state-sponsored terrorist organizations, ISIL is probably the best-funded terrorist organization we have confronted."
The Islamic State group, which has reportedly tapped into the black market in oil in Syria and Iraq, is generating tens of millions of dollars a month through oil sales, ransom, extortion and other criminal activities, and from the support of "wealthy donors," Cohen said, adding that, according to the treasury department's estimates, the group had earned nearly $1 million a day from oil sales since mid-June and over $20 million in ransoms this year alone.
"According to our information, as of last month, ISIL was selling oil at substantially discounted prices to a variety of middlemen, including some from Turkey, who then transported the oil to be resold. It also appears that some of the oil emanating from territory where ISIL operates has been sold to Kurds in Iraq, and then resold into Turkey," Cohen said.
He also added that the Syrian government, "in a further indication of the (Bashar Assad) regime's depravity," has made an "arrangement to purchase oil" -- produced from fields and refineries once under Syrian control -- from the Islamic State group.
Cohen said that the U.S. government was pressuring countries in the region, including Iraq and Turkey, to shut down cross-border smuggling routes.
"Our partners in the region, including Turkey and the Kurdistan Regional Government, are committed to preventing ISIL-derived oil from crossing their borders," he said. "The middlemen, traders, refiners, transport companies and anyone else that handles ISIL's oil should know that we are hard at work identifying them, and that we have tools at hand to stop them."
U.S.-led airstrikes targeting ISIS-controlled oil fields and refineries have substantially cut into the group's oil revenues, Cohen said. However, he added, the U.S. has "no silver bullet, no secret weapon to empty ISIL's coffers overnight."
© Copyright IBTimes 2023. All rights reserved.