ISIS Airstrikes Ineffective? Syria's Assad Criticizes US Aerial Campaign Against Islamic State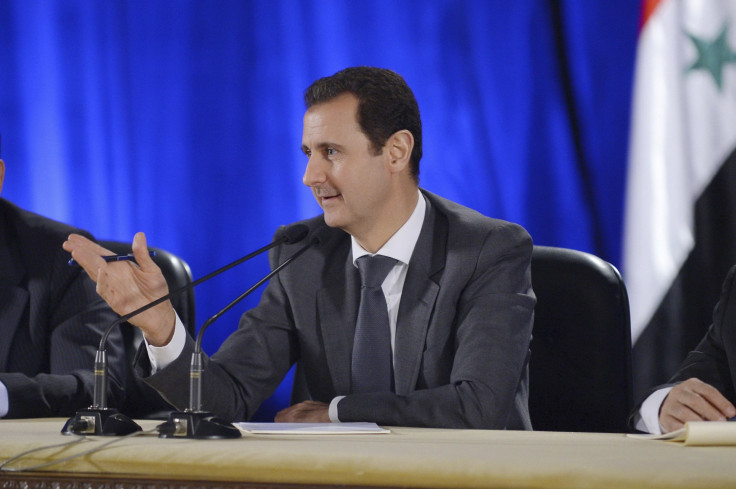 U.S.-led airstrikes against Islamic State militants in Syria have made no difference on the ground, said Syrian President Bashar Assad in remarks reported by Reuters on Wednesday. Speaking to a French magazine late last month, the Syrian president criticized U.S. efforts against the militant group also known as ISIS, ISIL and Daesh, calling them neither serious nor efficient.
"You can't end terrorism with aerial strikes. Troops on the ground that know the land and can react are essential," Assad was quoted as saying by Paris Match magazine. "That is why there haven't been any tangible results in the two months of strikes led by the coalition." The rare interview, conducted on Nov. 28 in Damascus, is set to be published on Thursday, though portions were featured on the president's Twitter feed on Wednesday, according to Reuters.
Assad also reserved some criticism for Turkey, which he accused of countering his own government's efforts at routing ISIS, according to the Associated Press. "We are running the ground battles against Daesh, and we have noticed no change, especially with Turkey providing direct support to these regions," he said, using the Arabic acronym for the militant group.
Syrian forces have been bombing ISIS targets in northern Syria alongside efforts by a U.S.-led coalition, which has been conducting airstrikes on the group since August. U.S. officials have distanced their own efforts from those of the Assad government, saying that they don't coordinate strikes with each other. As for the U.S. airstrikes, Assad said they "would of course have helped had they been serious and efficient," reported the AP.
Despite Assad's criticisms, the U.S.-led effort is likely more of a help than a hindrance for his regime, according to a report from Foreign Policy. "U.S. policy is emboldening Damascus and undermining the very rebels it is ostensibly designed to support," argued author Noah Bonsey. "The targeting in Washington's air campaign has further blurred the lines between U.S. and [Syrian] regime military strategies," he said.
© Copyright IBTimes 2023. All rights reserved.