ISIS To Attack Germany? Islamic State Lists German Targets For Brussels-Style Terrorism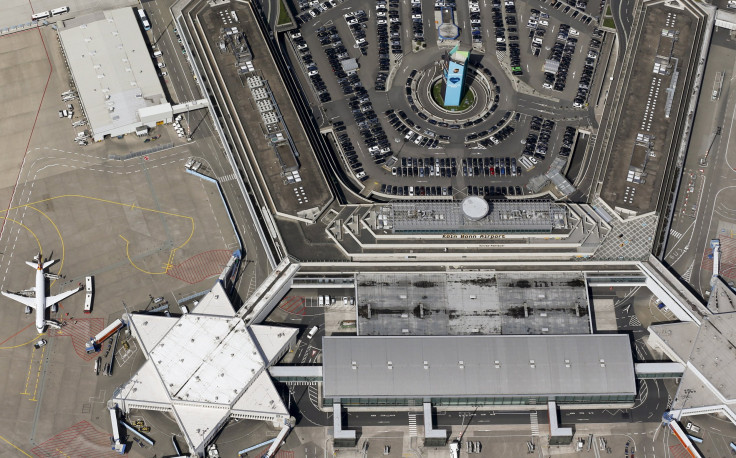 The Islamic State group has named its next targets in Europe and called for Muslims in Germany to carry out attacks on Chancellor Angela Merkel's office in Berlin and the Cologne-Bonn airport, it was reported Thursday. The group, also known as ISIS or ISIL, posted photos of the targets online and called for a Brussels-style attack, Reuters reported, citing information gathered by the SITE intelligence group.
ISIS claimed responsibility for the attacks at the airport in Brussels and the Maelbeek metro last week that killed at least 32 people and wounded at least 300. The terror group also took responsibility for the attacks in Paris in November that killed 130 people.
The images posted by ISIS were published in German media Thursday and included slogans that call for violence against the "enemy of Allah." One image showed a militant in fatigues looking at the Cologne-Bonn airport with the caption, "What your brothers in Belgium were able to do, you can do too." Another image showed the federal chancellery building in Berlin.
"We are aware of this material, and our experts are checking it," a spokeswoman for Germany's federal police told Reuters. "It is clear that Germany is the focus of international terrorism and that attacks could happen, but this material doesn't change our security assessment."
Experts have estimated that approximately 20,000 foreign fighters are currently in Syria and Iraq. About 4,000 of those fighters came from Western Europe, including 500 to 600 from Germany. Britain, France and Belgium have also seen high recruitment numbers, said a report from the International Center for the Study of Radicalization and Politics at King's College in London released at the end of January.
Foreign Fighters in the Iraq and Syria Conflict | InsideGov
German prosecutors indicted an ISIS fighter who returned from Syria and was caught in Cologne earlier this month, Deutsche Welle reported. But indicting people for crimes beyond joining ISIS has been difficult, German prosecutors noted.
"We assume that some of these perpetrators have blood on their hands, but often we can't prove it," said Germany's top federal prosecutor Peter Frank, speaking with the Süddeutsche Zeitung of Munich. "Our problem is: What proof can we get from a war zone where all state structures have collapsed? Cooperation in terms of legal help doesn't work either in Syria or Iraq."
Western Europe remains on high security alert after last week's attacks in Brussels. Germany is part of the U.S.-led coalition striking ISIS in Syria, but Berlin has limited its role to reconnaissance and refueling missions, not direct airstrikes.
© Copyright IBTimes 2022. All rights reserved.
FOLLOW MORE IBT NEWS ON THE BELOW CHANNELS