ISIS Beheads Iraqi Officer: Photos Of Islamic State Execution Go Viral On Social Media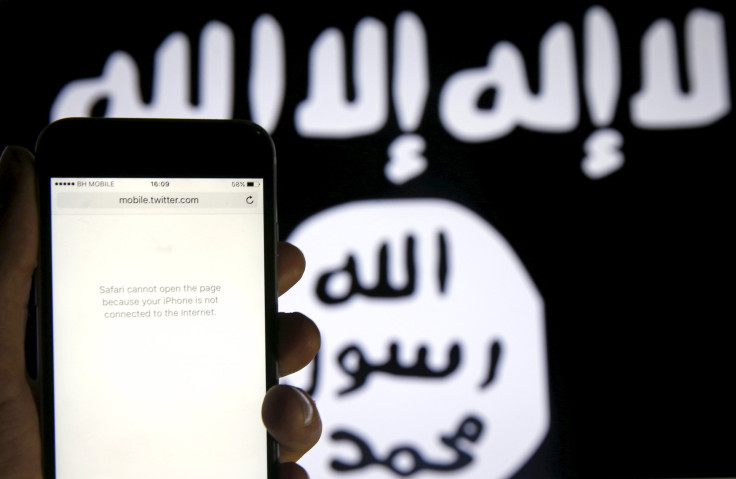 A media outlet linked to the Islamic State group, also known as ISIS, released Tuesday photos purporting to show the execution of an officer within the Iraqi armed forces.
Pictures emerged on social media showing an individual identified by users as Iraqi 1st Lt. Abu Bakr al-Samaraei being held captive by what seemed to be a collection of ISIS militants. The jihadists held a knife to his throat in a number of the pictures, which appeared to actually be stills from a video.
Twitter users shared tributes to Samaraei along with the Arabic-language hashtag "The martyr Abu Bakr al-Samaraei." Some reflected on the fallen officer's bravery by noting the look on his face up until his execution.
"What is this pride? The pride of an Iraqi, gallant of my homeland. To the gardens of eternity. His look summarizes the steadfastness of Iraq," wrote @Anas_Al3meri.
Former diplomat Lukman Faily, who served as the Iraqi ambassador to Japan and the U.S., also commended Samaraei for the bravery he appeared to show in his final moments. "It is not the beheading that is going viral but his pride and defiance while he is being martyred," Faily tweeted.
Faily also shared on social media footage of Samaraei speaking in an undated interview with Iraqi media in which he described the tenets of dignity.
"Dignity will always triumph over love. Love without dignity is not worth a thing," Samaraei said.
ISIS had its origin in the jihadist group known as Al Qaeda in Iraq, which rose to power after the 2003 U.S. invasion of Iraq and overthrow of President Saddam Hussein. The group took advantage of unrest in Iraq and Syria and established rule over large swathes of territory in the nations in 2013 and 2014. Since then, a number of forces both national and international have steadily advanced against the group in both countries.
The Iraqi government launched a massive ongoing offensive, supported by U.S. and Kurdish forces as well as Iran-backed Shiite militias, in October to recapture the ISIS-held city of Mosul, the group's last major bastion of influence in the country.
© Copyright IBTimes 2023. All rights reserved.