Is ISIS Close Enough To Attack Baghdad? Islamic State 'Operating' In Abu Ghraib: McClatchy Report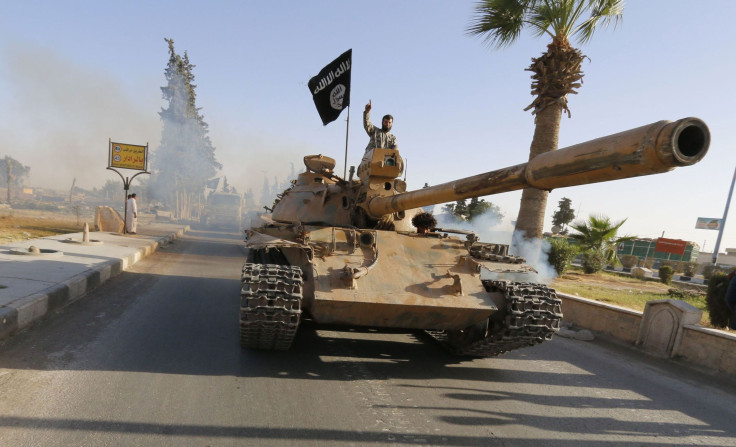 The Islamic State group is reportedly in shooting distance from Baghdad, specifically the Baghdad International Airport, according to a recent report from McClatchy DC news.
Militants from the Sunni extremist group are now moving freely in Abu Ghraib, only around 40 km from the Iraqi capital, forcing Iraqi forces to remain inside the 10th Division base, the report said.
"Daash (Islamic State) is openly operating inside Abu Ghraib," an Iraqi soldier told McClatchy. "I was at the 10th Division base there two days ago, and the soldiers cannot leave or patrol. "Daash controls the streets."
Militants from the group formerly known as the Islamic State in Iraq and Syria (ISIS) held rallies in Abu Ghraib city earlier this year, but this is the first report claiming the group is in control of yet another city in the Anbar province.
"The ISIS offensive for Anbar is closely linked to the ISIS campaign for the Baghdad Belts," according to a report from the Institute for the Study of War. "ISIS attacks northwest of Baghdad appear to offset from ISIS attacks southwest of Baghdad."
While ISIS worked to make gains in the Anbar province over the past few weeks, the militant group also increased the number of attacks on the capital in September. Many of the attacks were suicide bombings but at least two attacks used indirect fire, according to reports from local media. If the reports are true, they could indicate that the militants are able to attack Baghdad from afar, according to the Institute for the Study of War (ISW).
A diplomat in Irbil told McClatchy that ISIS had "captured substantial numbers of 155 mm howitzers." The artillery has about a 20 km range.
Meanwhile, ISIS continued their advance in Anbar. On Saturday the group seized Kubaisa, another town near the province's capital. Fighters reportedly disguised themselves as residents from the nearby town Hit which ISIS captured two days ago. Controlling Kubaisa will give militants room to launch attacks near the Haditha Dam, the second-largest generator of hydroelectricity in Iraq's power system.
The Iraqi army is now defending the dam and certain other areas in Anbar that the militants have not seized. However, according to the ISW, if militants manage to consolidate land in Anbar, they will be ready to move on to Baghdad.
"If ISIS can consolidate its core strength in Anbar, then its reinforcements that are currently augmenting attacks in this zone will likely shift to reinforce the northern and southern Baghdad Belts," the report said. "And prepare to attack the capital."
© Copyright IBTimes 2023. All rights reserved.