ISIS News Update: Islamic State Seizes Town In Iraq Close To Haditha Dam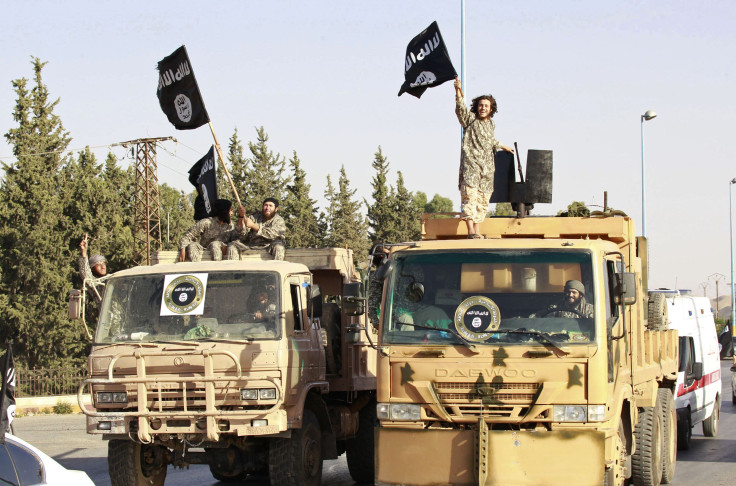 Islamic State group militants annexed another town near the capital of Iraq's Anbar province Saturday. Fighters seized Kubaisa, forcing residents to flee their homes just two days after the group took control of Hit, according to Reuters. At least two civilians were killed and six were wounded in the Kubaisa takeover, a hospital official told the news agency. The number of dead Iraqi soldiers was not immediately known.
Seizing Kubaisa puts the militant group formerly known as either ISIL or ISIS one step closer to the Iraqi military base at Ayn al-Asad. Troops use the base to defend the Haditha Dam, the second-largest generator of hydroelectricity in Iraq's power system. The Mosul Dam is the largest.
Iraqi forces are currently defending the Haditha Dam from Islamic State militants in a separate operation. Since the extremist group entered Iraq and declared itself a caliphate, it has been trying to get control of Iraq's largest resources. The group has since seized acres of wheat fields, numerous oil refineries and, for a brief period this summer, the Mosul Dam.
A man who Reuters described as fleeing militant-controlled territory in Hit said he saw Islamic State fighters approaching Kubaisa.
"We thought that they were displaced families as well. They didn't look like Islamic State militants to us," Abu Saif told the news agency. He realized who they were when they shot Iraqi forces guarding a checkpoint.
Social-media accounts that appear to be affiliated with the militant group celebrated the victory via Twitter:
Islamic State fighters in Hit have reportedly already raised their black flag over administration and law-enforcement buildings, Reuters said.
Militants have made striking advances in the Anbar province in recent weeks and aim to consolidate more territory. The Anbar governorate is the largest in Iraq and shares a border with Jordan, Syria and Saudi Arabia.
© Copyright IBTimes 2023. All rights reserved.
FOLLOW MORE IBT NEWS ON THE BELOW CHANNELS