Is ISIS Entering US Through Mexico? Amid Islamic State Fears, Border Patrol Captures Afghan, Pakistani Men Being Smuggled Into Country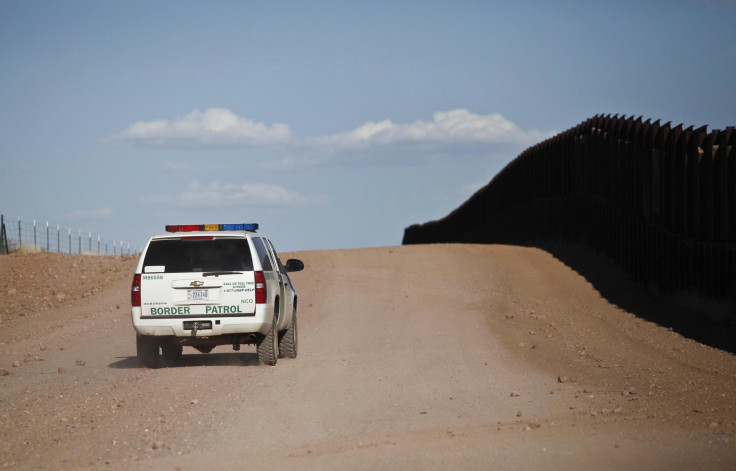 Six men from Afghanistan and Pakistan were captured in Arizona as part of a group of Mexicans attempting to smuggle themselves into the United States and were detained by the U.S. Border Patrol in Sonoita, Arizona, KNXV-TV, Phoenix, reported. The news stoked fears of Islamic State terrorism in the U.S. amid a debate over whether to admit Syrian and Iraqi refugees in the wake of terror attacks in Paris.
Five of the men were from Pakistan and one was from Afghanistan, the FBI confirmed to the station. "The group were with some Mexican nationals and were being smuggled into the country," FBI spokesman Kurt Remis said.
The U.S. Customs and Border Protection agency also released a statement about the border activity although it does not mention the detainees' nationalities. "As a standard procedure, agents processed the six individuals and checked their identities against numerous law enforcement and national security related databases," the statement read, according to KNXV-TV. "Records checks revealed no derogatory information about the individuals. The individuals are currently in federal custody."
The detainment follows a report Thursday by Breitbart, the right-leaning news outlet, about Border Patrol capture of eight Syrians attempting to enter Texas from Mexico in the Laredo sector. CBS and the Associated Press reported two families -- two women, two men and four children -- presented themselves to border patrol agents at Laredo and are being held at the South Texas Detention Center in Pearsall, Texas. The report said it is not uncommon for people to seek asylum through such action.
A federal agent who spoke to Breitbart on the condition of anonymity said Laredo Border Patrol agents have previously contacted an agents' union about Syrians illegally entering the U.S. through the Mexican border.
Judicial Watch, a politically conservative watchdog group in Washington, released a report in April claiming an Islamic State terror group was operating a camp in the northern Mexican state of Chihuahua, eight miles from the U.S. border. Judicial Watch cited sources in the Mexican army who said a notorious drug cartel was smuggling Islamic State militants into the country at "porous" border locations in New Mexico and Texas, the Washington Times reported.
Asylum-Seekers from Syria by Country in 2015 | FindTheData
© Copyright IBTimes 2023. All rights reserved.