ISIS Income Plummets As Oil Revenue, Tax Base Dwindle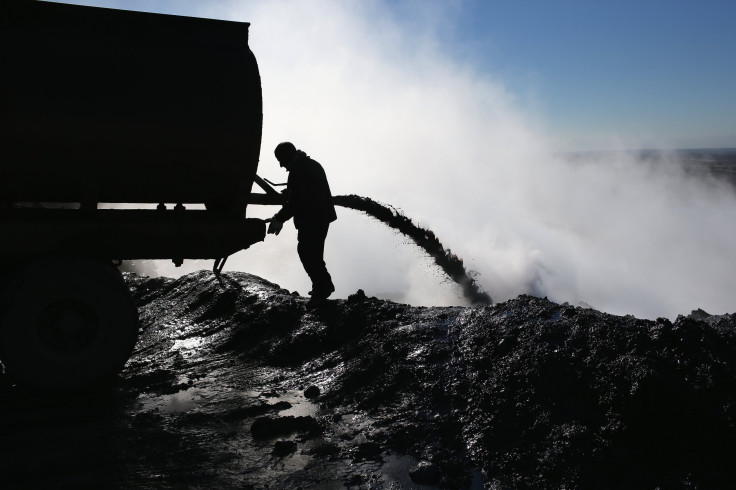 The Islamic State group's oil output as well as the territory under its control have both declined significantly over the past year, the U.S.-based research group IHS said in a report released Monday. As a result, the Sunni militant group, which still retains control over many cities and districts in northern Syria and Iraq, has resorted to levying a raft of new taxes.
"In mid-2015, the Islamic State's overall monthly revenue was around $80 million. As of March 2016, the Islamic State's monthly revenue dropped to $56 million," Ludovico Carlino, senior analyst at IHS, said. "The Islamic State [group] is still a force in the region but this drop in revenue is a significant figure and will increase the challenge for the group to run its territory in the long term."
The two primary sources of revenue of the group, also known as ISIS — taxation and oil — have both dwindled in recent months as Russia and a coalition led by the United States stepped up their airstrikes. According to the IHS report, oil production in areas still under the group's control dropped to 21,000 barrels a day in March from nearly 33,000 barrels a day in mid-2015. And, since mid-2014, the territory under ISIS control shrunk by about 22 percent, thereby reducing its tax base to 6 million people from 9 million.
"Our research has found that the Islamic State [group] is increasing taxes on basic services and coming up with new ways to get money from the population," Carlino reportedly said. "These taxes include tolls for truck drivers, fees for anyone installing new or repairing broken satellite dishes, and 'exit fees' for anyone trying to leave a city."
The militant group has also started imposing monetary fines as an alternative to corporal punishment, IHS said in its report.
According to the group's internal documents leaked in January, in recent months, ISIS has, in order to offset its dwindling source of revenues, been forced to cut its fighters' salaries by as much as half.
"On account of the exceptional circumstances the Islamic State [group] is facing, it has been decided to reduce the salaries that are paid to all mujahideen by half, and it is not allowed for anyone to be exempted from this decision, whatever his position," the ISIS memos, obtained by Aymenn Jawad al-Tamimi — a research fellow at the Middle East Forum, an American think tank — said.
Currently, approximately 50 percent of the group's revenue comes from taxation and 43 percent from oil. The rest of its revenue is derived from trafficking of drugs and antiquities and donations.
© Copyright IBTimes 2023. All rights reserved.
FOLLOW MORE IBT NEWS ON THE BELOW CHANNELS