ISIS Influence On Troubled Americans Bigger Threat Than External Attack By Al Qaeda: FBI Head James Comey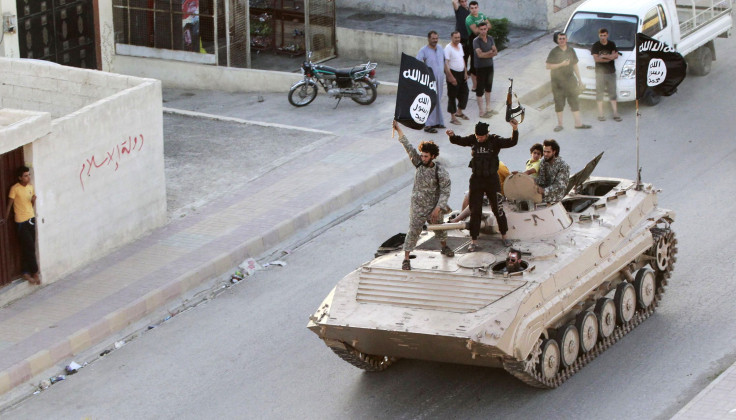 The Islamic State group is a bigger threat to the United States than al Qaeda, FBI Director James Comey said Wednesday at the Aspen Security Forum. Comey reportedly made the comments as he discussed the threat from the Khorasan Group, an offshoot of al Qaeda operatives in Syria.
Comey said that the Khorasan Group's presence has been "significantly diminished" by U.S. military strikes, but warned of the growing radicalization in the country. ISIS has influenced a significant number of troubled Americans through a social media campaign that has heightened over the last year, urging Muslims who are unable to travel to the Middle East to "kill where you are," Comey reportedly said. This, he said, was more of a terror threat to the country than an external attack by al Qaeda.
In the past eight weeks, the FBI has arrested a significant number of people who had been radicalized, Comey said, according to the Associated Press (AP), but did not mention the exact number of people in custody.
ISIS controls several Twitter handles and has over 21,000 English-language followers, Comey said, adding that many of them are suspected to be U.S. citizens.
At Wednesday's forum, Comey also spoke about the gunman who opened fire in Chattanooga, Tennessee, killing five U.S. troops last week. However, he said it was too early to say how Muhammad Youssef Abdulazeez was radicalized.
The gunman's relatives have reportedly said that Abdulazeez had a history of drug use and depression. Comey noted that "the people the Islamic State is trying to reach are people that al-Qaida would never use as an operative, because they are often unstable, troubled drug users," according to the AP.
© Copyright IBTimes 2023. All rights reserved.