ISIS In Kenya: Police Foil Alleged Anthrax Attack By Islamic State Group-Linked Medics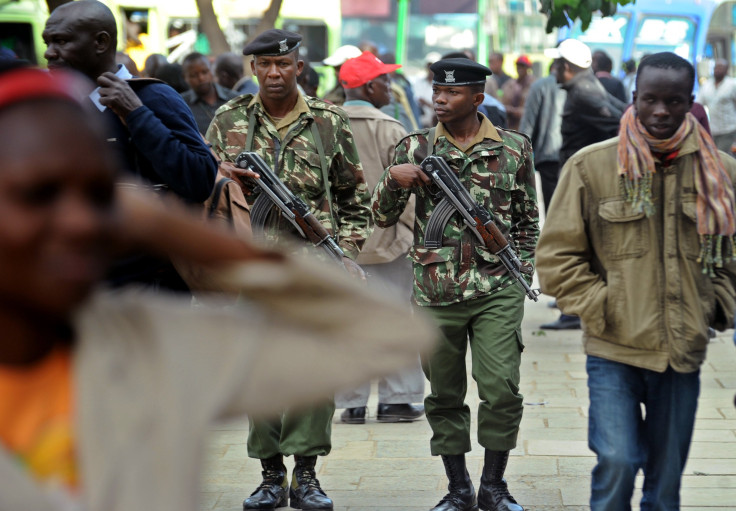 Kenyan authorities have uncovered a terror cell of extremist medics linked to the Islamic State group that is suspected of plotting a "biological attack" on the East African nation and recruiting university students to Libya and Syria.
A court allowed anti-terrorism officials to keep Mohammed Abdi Ali, a medical intern at Wote Hospital in southeast Makueni County, who was arrested Friday, for an additional 30 days to complete investigations, Kenyan Inspector General of Police Joseph Boinnet said Tuesday.
"Mohammed Abdi Ali's terror network within Kenya spreads as far as the Coast Region, North Rift Region and Western Region, as well as other countries that include Somalia, Libya and Syria," Boinnet said in a press release obtained by International Business Times. "His network also included medical experts with whom they planned to unleash a biological attack in Kenya using anthrax. His arrest and those of his accomplices is a major breakthrough in the fight against terrorism in Kenya and the region."
Boinnet said Ali's wife, a medical student at Kampala International University in Uganda, along with her associate who is an alleged accomplice, have also been arrested. Two of Ali's suspected accomplices, Ahmed Hish and Farah Dagane — both medical interns in the western town of Kitale — are still at large.
The terror cell linked to Ali has been allegedly radicalizing and recruiting Kenyan college students and other Kenyan youth. The suspects also were allegedly planning "large scale" attacks akin to the 2013 siege on the Westgate shopping in Nairobi, in which al-Shabab gunmen from neighboring Somalia killed 67 people.
"Kenya is working closely with other agencies in the region to ensure that the terror network is broken completely and those behind the terror plot are apprehended," Boinnet said.
The development comes just days after the Islamic State group, also known as ISIS, claimed responsibility for its first terrorist attack in Somalia. Although government officials denied the claim, the incident signaled the extremist group's desire to make inroads into a war-torn region dominated by its rival, al Qaeda affiliate al-Shabab.
This month, a new group calling itself Jahba East Africa gave bayah, or an oath of allegiance, to ISIS leader Abu Bakr al-Baghdadi and recognized him as the "rightful khalifa [leader] of all Muslims." The group may be made up of former members of al-Shabab. A representative said the group includes fighters not only in Somalia but also in Kenya, Tanzania and Uganda, and condemned al-Shabab for being a "psychological and physical prison," according to the SITE Intelligence Group, which monitors terrorist activity.
Hussein Mohamed contributed to reporting from Mogadishu, Somalia.
© Copyright IBTimes 2023. All rights reserved.
FOLLOW MORE IBT NEWS ON THE BELOW CHANNELS