ISIS Expanding In African Nations After Jahba East Africa Pledges Allegiance To Islamic State Leader Abu Bakr al-Baghdadi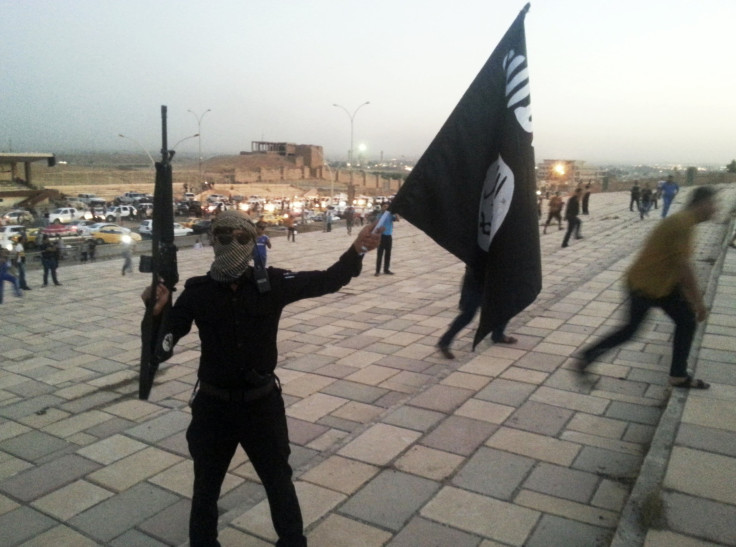 An emerging terrorist group in East Africa pledged allegiance to the leader of the Islamic State group Thursday in the latest sign the militant Muslim group is expanding across Africa. The group calling itself "Jahba East Africa" gave bayah, or an oath of allegiance, to Abu Bakr al-Baghdadi and recognized him as the "rightful khalifa (leader) of all Muslims."
The group may be made up of former supporters of al-Shabab, a terrorist group linked to al Qaeda that controls much of Somalia and has carried out attacks in Kenya and other East African nations. A spokesperson said the group included fighters in Somalia, Kenya, Tanzania and Uganda and condemned al-Shabab for being a "psychological and physical prison," according to the SITE Intelligence Group, which monitors terrorist activity.
The Independent reported Jahba East Africa issued a statement, saying it had taken the oath of allegiance "on behalf all the East Africans in al-Shabab and those that seek to open new up fronts in East Africa."
"We in Jahba East Africa are advising all East Africans to leave al-Shabab and their sponsor groups, like al-Muhajiroun, al-Hijra and Ansar Islam," the statement said. "Like al-Shabab, the sponsor groups have not understood the binding obligation of the khalifah [caliphate]. We are telling the mujahedeen in East Africa that al-Shabab has now become a psychological and physical prison. To pledge bayah to Caliph Abu Bakr al-Baghdadi is freedom for the mujahedeen in East Africa and opportunity to wage jihad according to the Sunnah against the enemies of Allah."
Jahba East Africa urged supporters on Twitter Friday to join it. "A new era will come to East Africa soon InshaAllah [God willing]," the account tweeted.
Opinion of ISIS in Countries with Significant Muslim Populations | InsideGov
Al Qaeda supporters in Africa are increasingly leaving the group to join the Islamic State group, also known as ISIS or ISIL. Boko Haram, an Islamic militant group in Nigeria, announced in March 2015 it was abandoning al Qaeda to support ISIS. ISIS leaders recently released a series of propaganda videos calling for the creation of "Wilayat Somalia," or a militant territory, in the impoverished East African nation.
ISIS has also expanded its support in North Africa, doubling its fighters in Libya to about 6,000 since 2014, Gen. David M. Rodriguez, head of U.S. Africa Command, told a press conference Thursday. In Morocco, government officials are investigating reports a growing number of Moroccans have joined ISIS territories in Iraq and Syria or traveled to Libya to support the group.
The violence in Somalia has unfolded under a fractured government and a weak economy suffering from mass unemployment.
© Copyright IBTimes 2023. All rights reserved.