ISIS In Kosovo: Attack On Albania-Israel Soccer Game Prevented As Police Arrest 19 Suspected Islamic State Supporters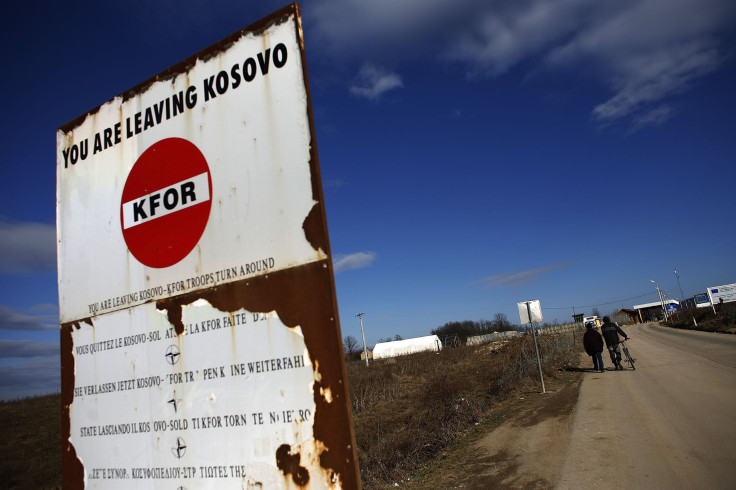 Authorities in Kosovo announced Thursday they recently thwarted an Islamic State group attack planned in southeastern Europe — one component of which would have targeted a foreign soccer team. In a news release posted online Wednesday, the Kosovo Police's Information Office said officials had arrested 19 suspects linked to the terrorist organization also known as ISIS.
The police wrote that its intelligence agency, special prosecutors and anti-terrorism office "managed to prevent terrorist attacks planned and synchronized to occur at the same time, not only in Kosovo but also in the region." More specifically, it uncovered evidence that people were planning to assault fans and players at Saturday's Israel-Albania soccer game.
The 2018 World Cup qualifying match was moved last week from its venue in Shkoder, Albania to Elbasan, Albania "due to security reasons," Goal.com reported. In response, Israel's counterterrorism bureau put out a travel warning and asked citizens to skip the game, according to the Times of Israel.
The game was held without issue, and Israel eventually won, 3-0.
Wednesday's news release, however, indicated there were several groups of suspects supporting ISIS with "clear objectives" on when and who to attack. Police seized triacetone triperoxide, an explosive frequently used by ISIS in Europe, multiple rifles, a drone, bullets, cell phones and "materials and religious literature by authors known for their extremist ideology."
All but one of the people arrested were from Kosovo. The other was from Macedonia.
This wasn't Kosovo's first brush with ISIS. More than 300 residents have left the country to join ISIS in Syria in recent years, according to NBC News. Another 200 have been arrested for supporting the group, and Balkan Insight reported 50 are on trial.
"Kosovo police, in full cooperation with other relevant institutions within and outside Kosovo, remains committed to continuing to take its legal actions to maintain order and public safety in the country," the release read.
© Copyright IBTimes 2023. All rights reserved.